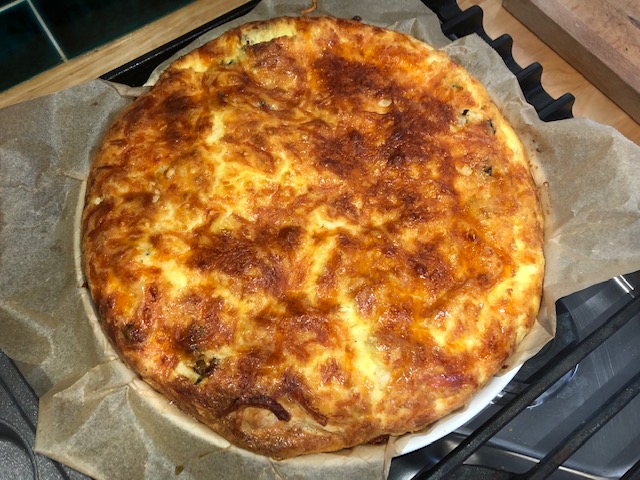 What does Quiche have to do with real estate or Idaho?  Well, nothing really, other than I work in real estate and it's one of my favorite dishes to make for my family on those cold winter evenings.
As some of you may know I lived in France for many years and quiche is the French equivalent of an American stew.  In other words, when you don't know what to make for dinner, you just throw all the yummy, good things in your fridge into a pan, cook, or in this case, bake and Voila!, a delicious meal. 
There are hundreds, maybe even thousands of variations you can make with quiche.  The essentials are eggs, crème Fraiche (or heavy cream), and pie crust or puff pastry.  Throw in whatever cheese, vegetable or meat you love, and if you're in Idaho, why not add in some potatoes?  It takes less than 20 minutes to put together and let the oven do the rest.  I typically pair my quiche with a green butter lettuce salad made with a homemade vinaigrette (email me for the recipe and never buy store-bought salad dressing again).  Serve with a glass of French wine, Bourgogne is a good one or dry white.  
For many Americans, quiche may seem a bit challenging to make, but here is my failproof recipe to wow your family and guests this winter season.
Jenn's Easy & Delicious French Quiche