Whether you are buying a home for the first time or changing homes navigating the quickly changing Boise real estate market is essential. There are key steps to take in the process before starting the actual fun part, the home search.
View Available Homes In Boise & Beyond!
It's no secret that housing is affordable, the crime is low and the traffic is a dream, but to make Boise home you need to really experience it from a local's point of view. That's why I organize free tours of The Treasure Valley to those who chose to make this great place home. Come with me and check out historic neighborhoods, the best lasagna, a secret view of the Boise skyline, lovely kid-friendly parks, the miles of greenbelt and fantastic dog parks.
Your Boise Area Real Estate Agent
Welcome To Boise & Beyond provides above and beyond approach to real estate. Jennifer Louis, residential real estate expert, guides her clients through what can be a very stressful process of moving, whether that is across town or across country.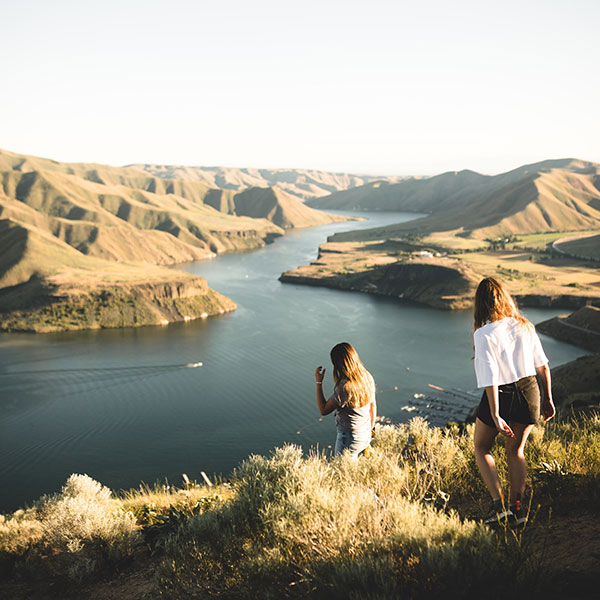 Relocation
Take a virtual or in-person tour if considering relocating to Boise. Learn more about the neighborhoods, communities, and schools in your future home.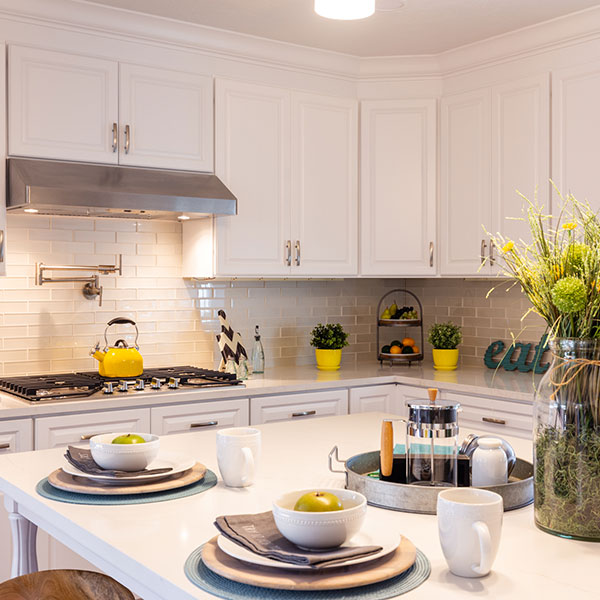 Home Buying
Buying a first or new home is more than just viewing homes online or in person. Understand the process and start your search for your home in the Treasure Valley.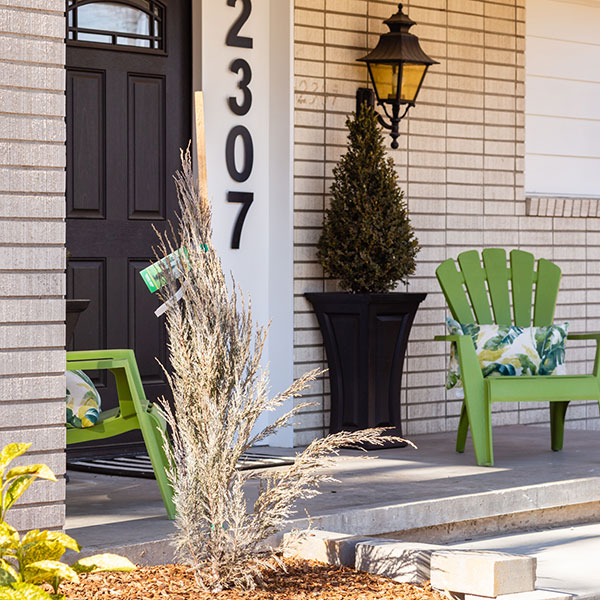 Selling Your Home
A unique approach to deciphering your home's market value is key to a successful sale. Discover various options to selling your home to maximize value.
View Our Recent Properties
When buying or selling property, understanding the Boise real estate market and how your home compares is key. Take a look at our most recent listings in the Boise area.
Boise's Favorite Real Estate Agent
No one knows Boise like Jennifer Louis. Welcome To Boise And Beyond's Jennifer Louis is your guide to everything in the area — including finding or selling your home. If you want to sell, she will help you stage, photograph, and get the best buyers and price. Want to buy? She will give you tours of the neighborhoods and use her friendly and knowledgeable personality to help you find exactly what you want. With a strong understanding of real estate and a passion for helping her clients find happiness, she is helpful and professional every step of the way. Come turn Boise into a home with Jennifer Louis.
We work exceptionally hard to be the leading expert on real estate in the Treasure Valley. Read our recent articles to get an idea of the unique Boise culture & also the current real estate trends. 
When it comes to buying or selling a home, one of the first decisions you'll face is whether to work with a real estate team or an independent/single agent. Both come with distinct differences that can impact your real estate experience.
A true Boise expert, Jennifer Louis with Welcome To Boise and Beyond is your ultimate guide to residential real estate in the area.
Get To Know Boise, LIke A Local!
This is not your ordinary relocation guide, this is a glimpse into what Boise is really like from the point of view of a local. Download this curated guide for information on the neighborhoods, parks, events, favorite restaurants, kids' activities & more!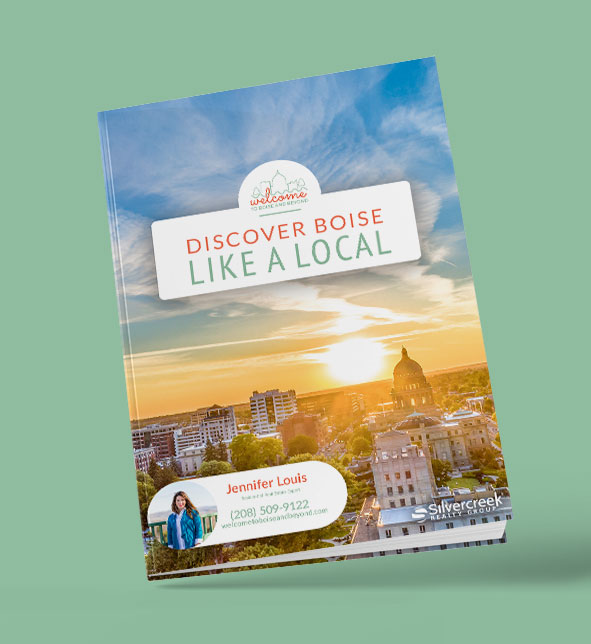 We love helping our clients acquire a house they can make a home. Read the following reviews about both sales & purchases from some of our favorite Idahoans. 
"Jennifer is the most professional and personable real estate agent we have ever worked with. As our family continues relocating to the Boise area, Jennifer is the first call that we recommend they make. She knows what she is doing, and walks you through the process smoothly, without surprises. None of us would consider using anyone else."
"Jennifer is very active in the health and knowledge of our community and is a true gem. She's honest and straightforward, which is what one needs when looking to purchase a new home. I appreciate her monthly newsletters that get HAND DELIVERED to my door along with the lovely conversation. They keep me in the know with what's going on at The Bench, like recently sold homes or neighborhood watch meetings. 5 stars all the way."
"I highly recommend Jennifer. My husband and I were two blind mice when we were looking for a house in a state we knew little of, but Jennifer was always patient with us, explained everything, and answered every question we had about different areas of the city. Most importantly, she is highly professional, knowledgeable, and fought for us as clients when needed. Thank you Jennifer!!"
"From start to finish, Jennifer was so patient with us. We sold our home of 35 years in just a few weeks. She did a wonderful job helping us through all the steps, right up to the closing. We strongly recommend Jenn as a personal real estate agent."