Family Fun Kid Friendly Activities in Boise, Idaho & Beyond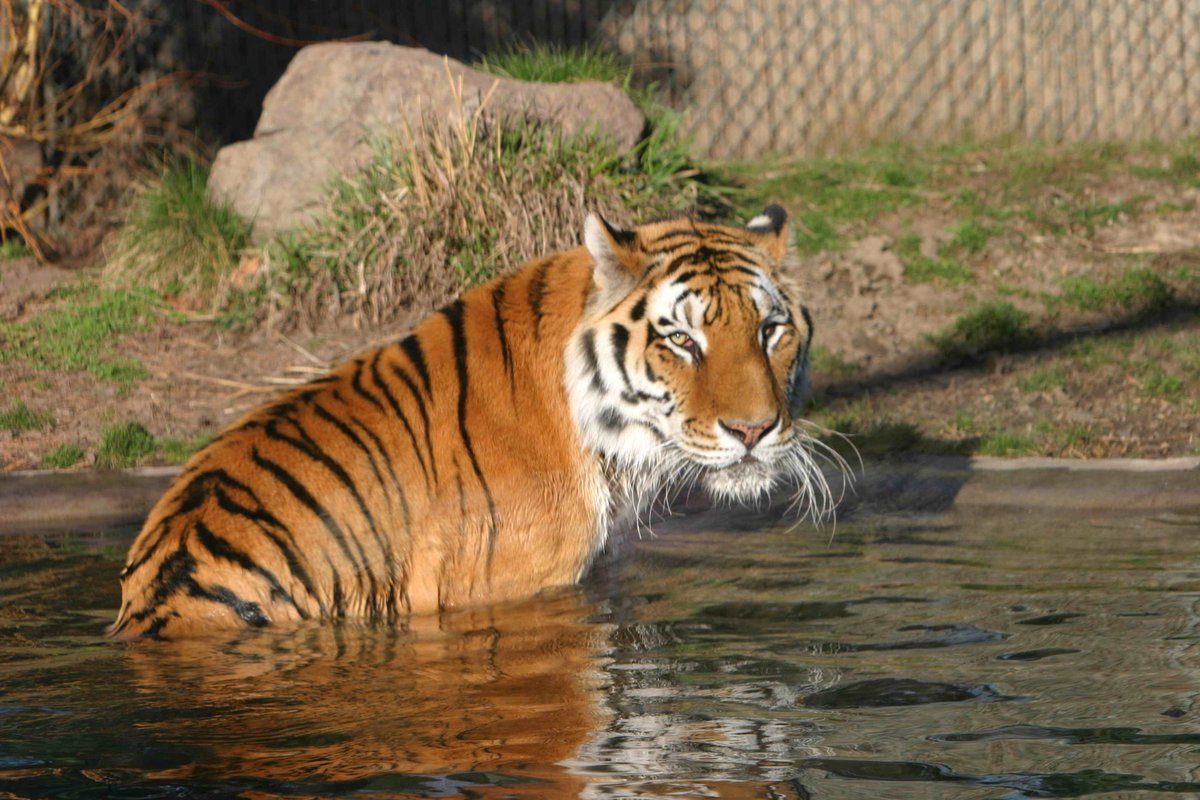 Zoo Boise
355 Julia Davis Dr, Boise, ID, 83702
A lovely zoo located in the heart of Boise in the beautiful Julia Davis Park featuring a wide array of animal exhibits, with an African boat ride, kids' farm, butterfly area & food/drink.
PRICE
<2FREE, 3-11yrs $8, 11+yrs $11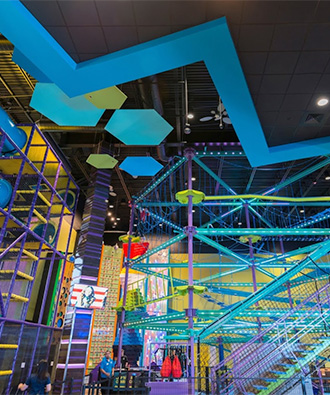 Wahooz Family Fun Zone
400 W Overland Rd. Meridian, ID 83642
The Treasure Valley's indoor adventure park is located right next to Roaring Springs for year-round family fun including laser tag, miniature golf, bowling, go-karts and an impressive arcade.  For more of this type of adventure in Summer you can head to Bogus Basin and check out their Mountain Coaster and more.
PRICE
Day/Season Pass or Attraction Packages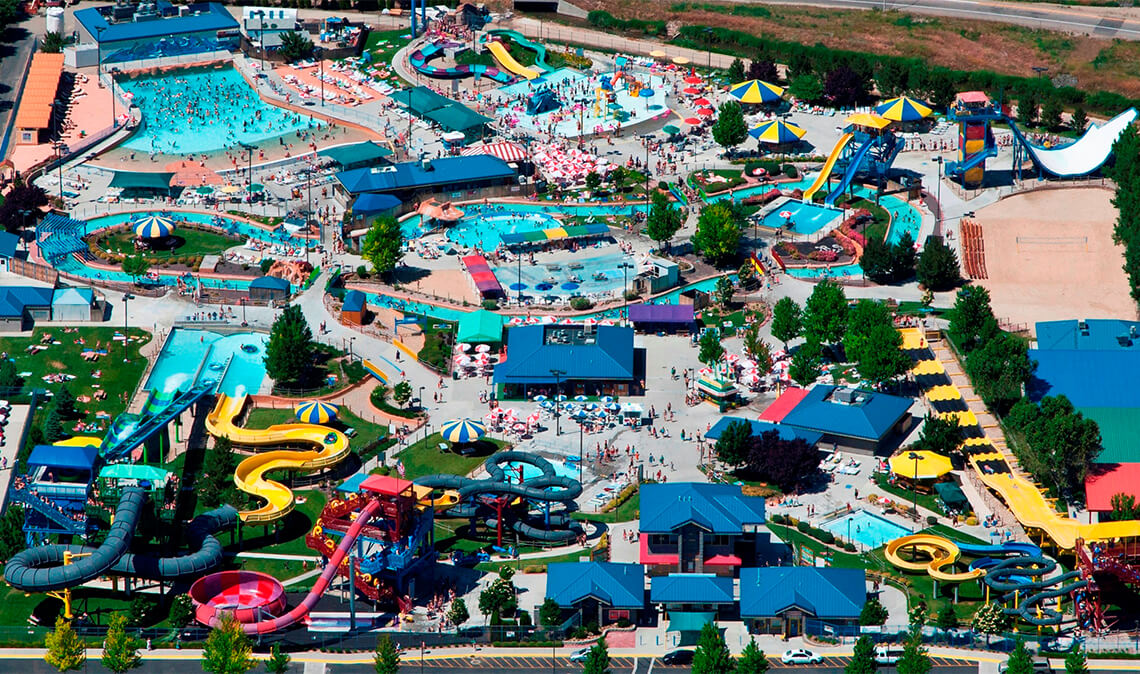 Roaring Springs Water Park

400 W Overland Rd. Meridian, ID 83642
The largest water park in the area boasts summer fun for all ages with thrilling slides, wave pools, kiddie pool areas, cabanas to rent, food and an event center.
PRICE
Day Pass or Season Pass Available.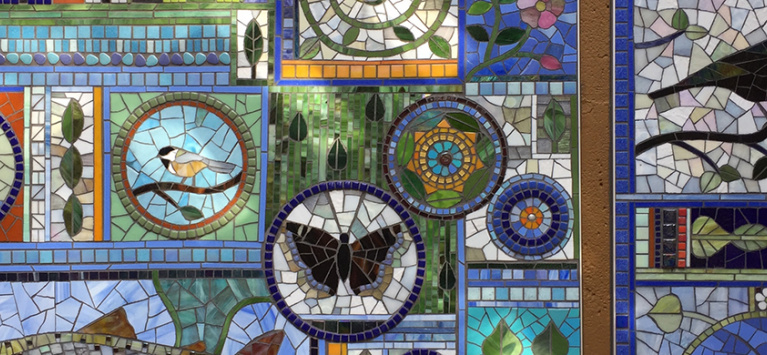 MK Nature Center
600 S Walnut St., Boise, ID 83707

MK Nature Center offers a unique wildlife experience on a 4.6-acre site along the Boise River Greenbelt. The underwater streamwalk and visitor center showcase Idaho landscapes & wildlife.
HOURS
 Streamwalk: Sunrise to Sunset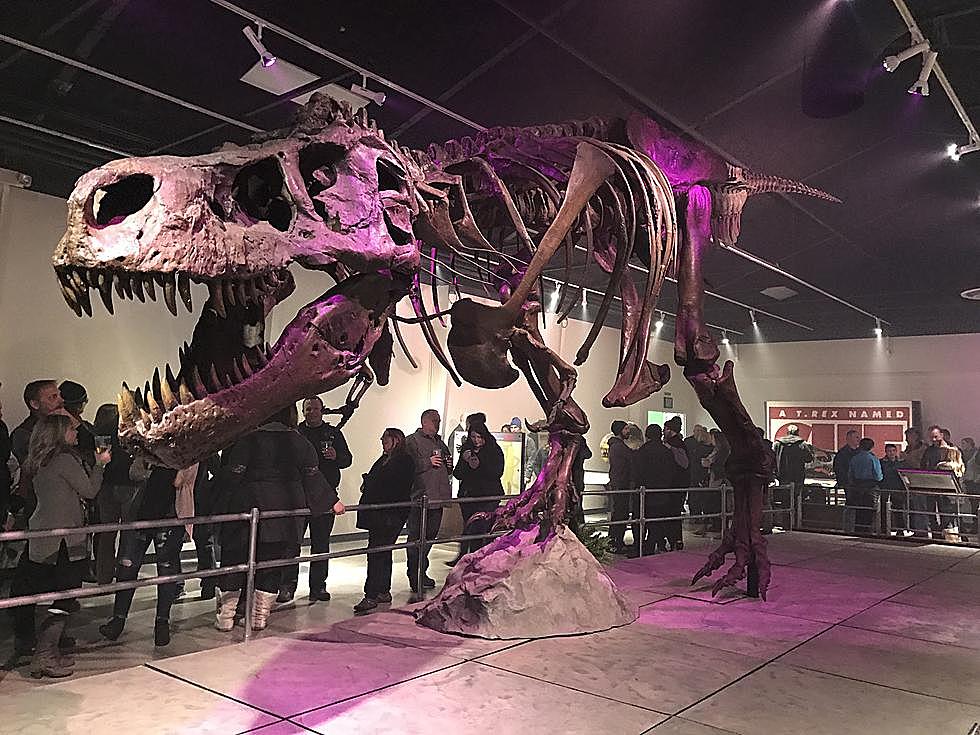 Discovery Center of Idaho

131 W Myrtle St., Boise, ID 83702
Kid-friendly science museum with interactive exhibits explaining complex ideas. Hands-on exhibits like Tinker the T-Rex, BRICKS! designed by Idaho's Micron & Sun, Earth, Universe are very popular.
HOURS
Tu-Sa 10AM – 4:30PM
Sun 12PM – 4:30PM
PRICE
>2yrs Free, Kids $16, Adults $18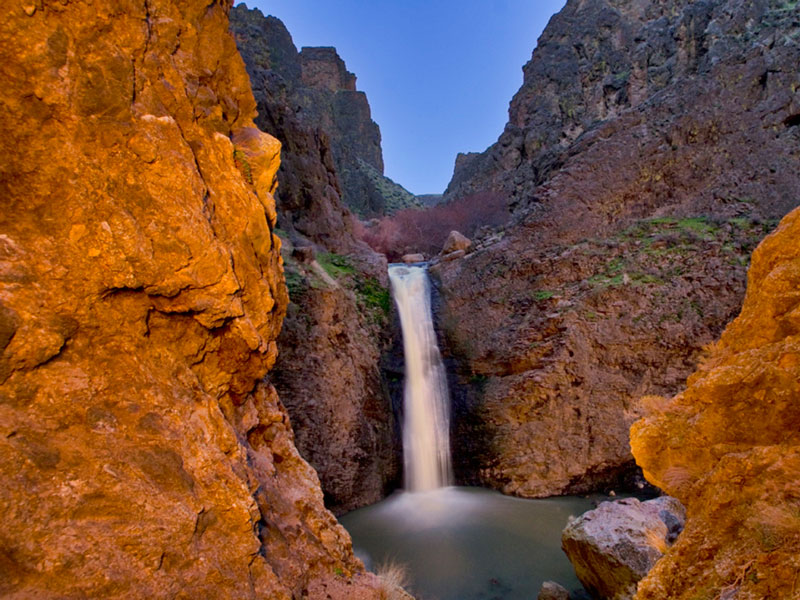 Jumpcreek Falls
Jumpcreeks Falls, ID (see website for directions)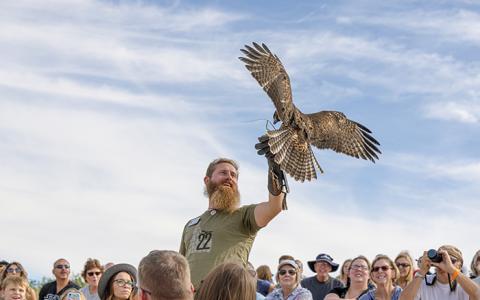 World Center for Birds of Prey
5668 W Flying Hawk Ln, Boise, ID 83709
Discover the amazing world of Raptors at this unique center. Be awed as native and non-native birds swoosh by you in the one-of-a-kind live presentations and exhibits.
HOURS
Tu-Sun 10 AM – 5PM
Closed Monday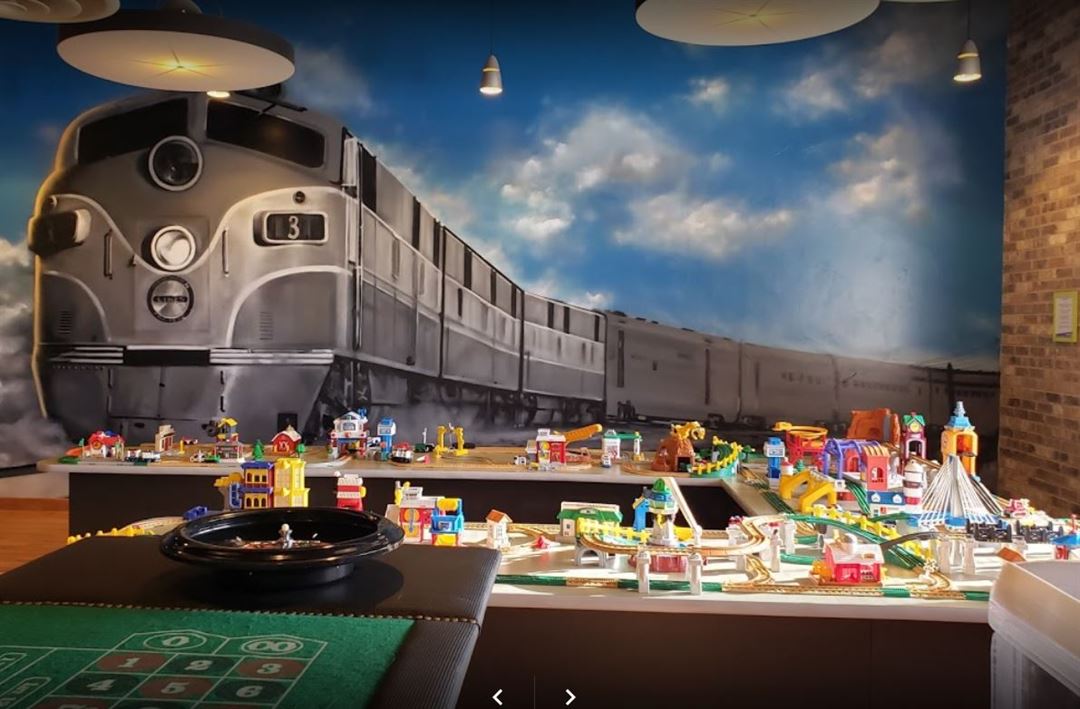 Children's Museum of Idaho

790 S Progress Avenue, Meridian, ID 83642
New in Meridian since 2018 this hands-on museum inspires and nurtures future explorers, innovators, and critical thinkers through interactive play in a safe, engaging environment.

HOURS
 Mon-Sat 10AM – 5PM
Sun 1PM – 5PM
AGES
All Ages, but geared for 2-8yr olds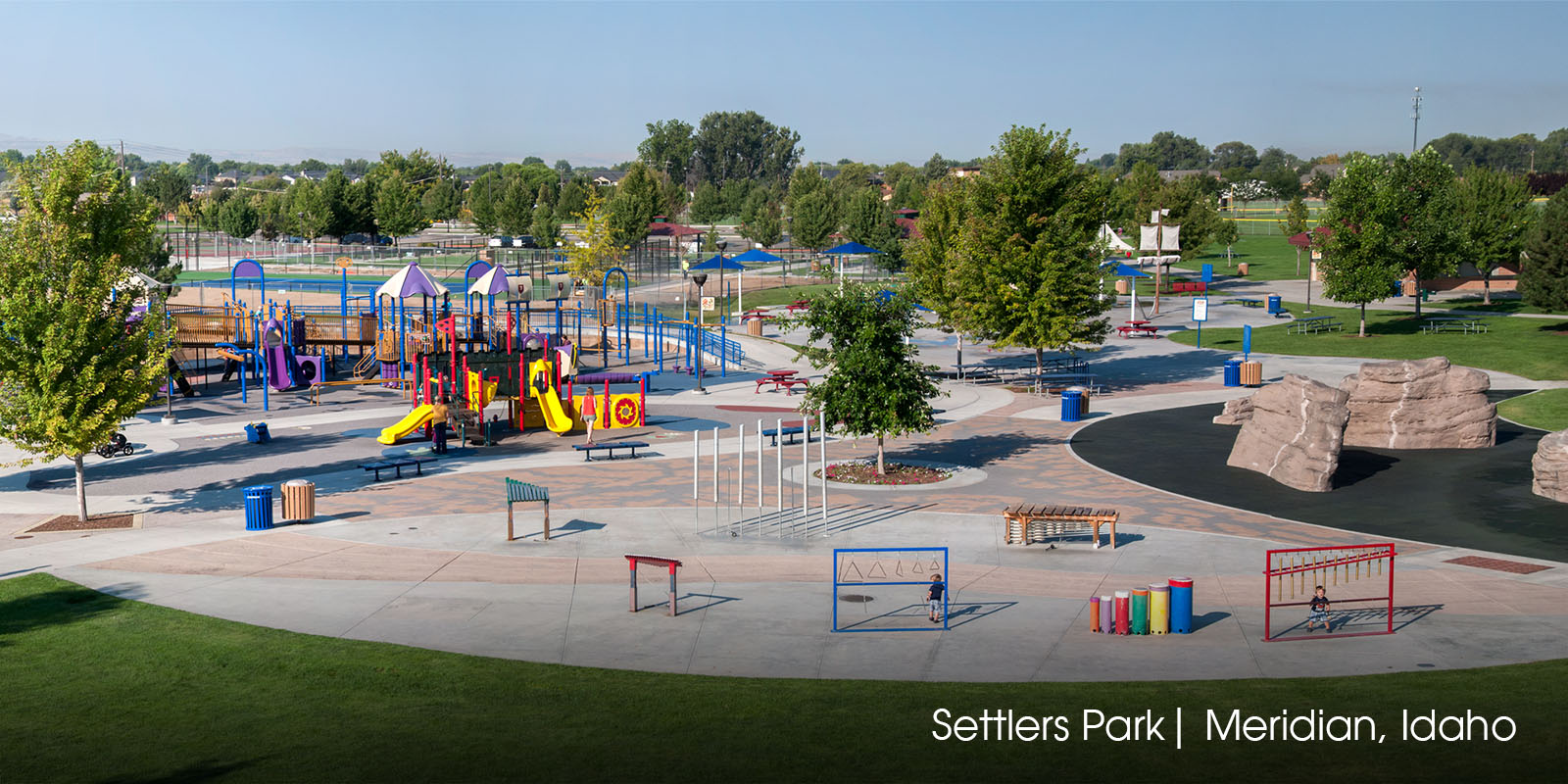 Settler's Park
3245 N. Meridian Road, Meridian, ID 83642
Large well-known and popular Meridian park boasts playgrounds, baseball fields & a splash area, plus disc golf, tennis & horseshoes.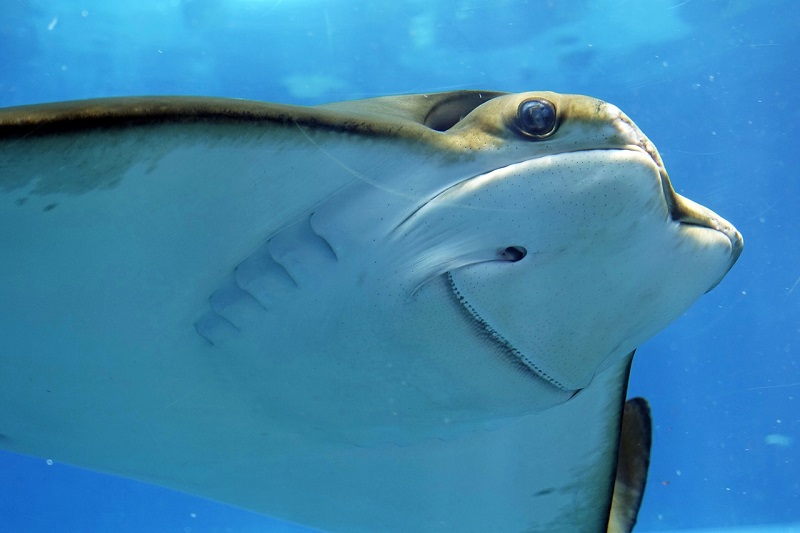 Aquarium of Boise

64 N Cole Rd, Boise, ID 83704
Community-run, non-profit aquarium houses over 250 species of animals and offers special pools where you can feeds sharks and rays.

HOURS
 Mon-Sat 10AM – 5PM
Sun 12PM – 5PM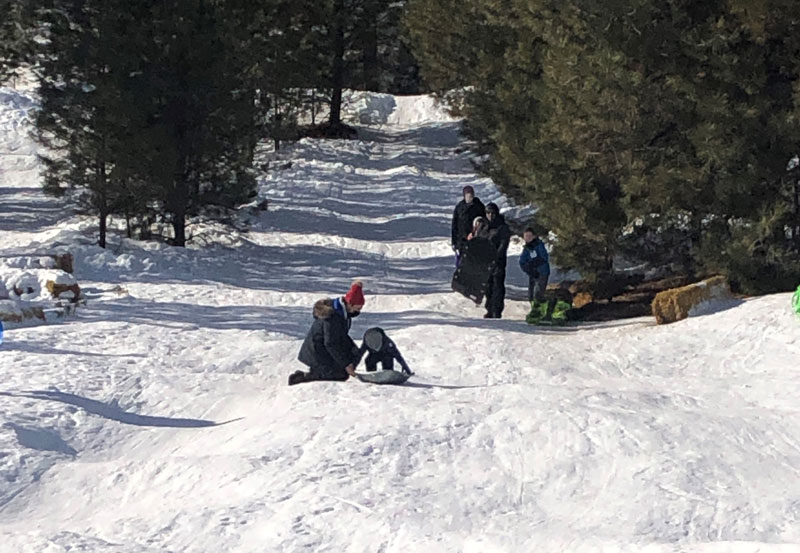 Steamboat Gulch Sledding Hill
Right on Route 304 (Bannock Creek Rd), Idaho City, ID 
The historic Steamboat Gulch sledding area is located about 1 mile north of Idaho City just 45 minutes from Boise. This scenic area consists of several runs, from the gently sloping to the wild for hardcore. Tailgating, BBQing, and fire pits are allowed.
HOURS
Seasonal
Check Site For Hours
PRICE
$10 Parking Fee
$2 Walk-In Fee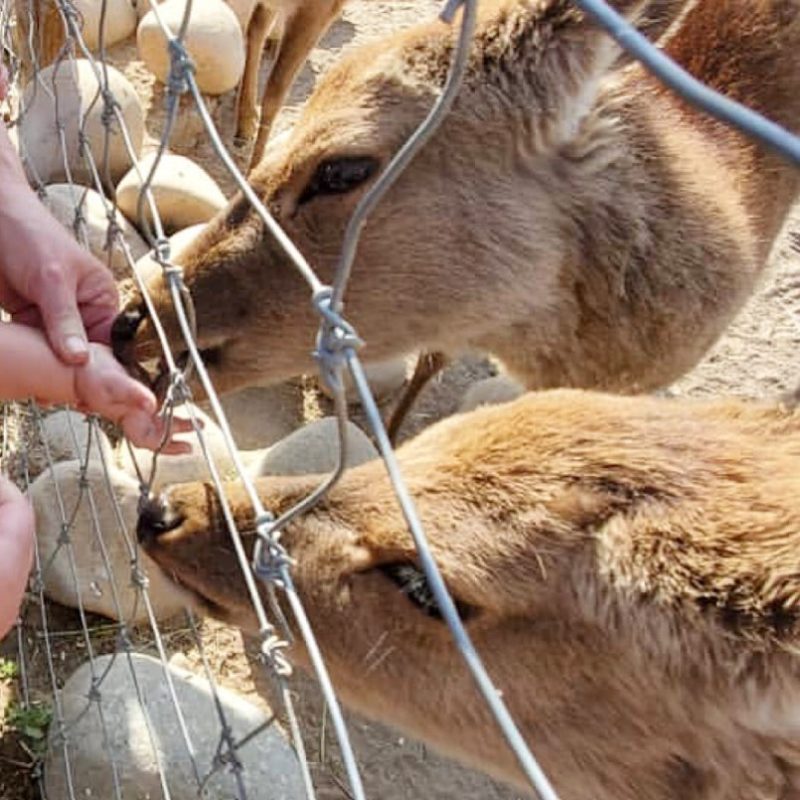 Babby Farms – Petting Zoo
5900 El Paso Road, Caldwell, ID 83607
Non-profit farm/petting zoo with over 150 adorable animals created for children with disabilities, but open to the entire public. Visitors can visit and interact with kangaroos, camels, goats, and much more.

HOURS
Seasonal
Re-Opens May 1, 2021
PRICE
Under 3 – Free
Over 4 Prices Vary