Hot temperatures are finally here and Summer in Boise is underway.  Whether you are a local or just here checking out this great city, the Boise River has great Summer fun for everyone.   Float, kayak or paddleboard down the Boise River all summer long.  Start in East Boise's Barber Park and leisurely float an estimated two hours past city parks, downtown Boise and Boise State University and finish at Kathryn Albertson Park.  Rent a raft or tube at Barber Park or bring your own.  Alcohol is not permitted while cruising down the river, so it's typically a fun, but more subdued experience than other towns that have rivers floating through the city.
Another great activity is to just enjoy the views and find a spot for the perfect picnic, the river is for everyone.  There are 25+miles of tree-lined greenbelt you can walk, run, or bike all along the Boise River. Boise Greenbelt Map
There are so many great spots to check out along the way.  A personal favorite is to head out early and have breakfast with our locals Jabari and Tafari as you pass by their encounter in Julia Davis Park home of the Zoo Boise.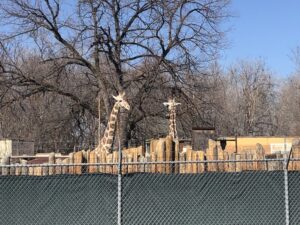 From there head towards Eagle and stop for lunch with a riverside view at the Sandbar Patio Grill.  If you are looking for entertainment don't miss those California Waves, check out the Boise Surf Wave in the beautiful Whitewater Park.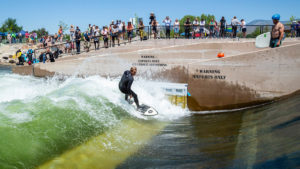 Stay and play at Whitewater Park and have a picnic or take a swim at Quinn's Pond.  Once you are back at the Greenbelt you can head over to some of Boise, Meridian and Eagle's fantastic parks.  The activities on the Greenbelt along the Boise River are endless and there is something for everyone.
Considering a move to Boise, Idaho?  Discover this great city, the most sought-after neighborhoods, and hidden gems only the locals know about and take a tour with relocation and real estate expert, Jennifer Louis. (208) 509-9122 or jennlouis@welcometoboiseandbeyond.com