The Weirdest Year in Real Estate
In all the years I've been in real estate in Idaho this has to be one of the most strange.  It doesn't help that Winter can't figure out that it's Spring's time to shine and just keeps dropping snow and breaking records all over the place, but weather aside if you are in the business of real estate, selling or buying a home or just a real estate junkie in general than you probably noticed that this industry is as wacky as the weather this year.  I'm not talking about higher interest rates, buyers' fear of paying more, affordability, and a decrease in pricing.  No, those things aren't what we would say is "weird" in this industry, what I'm talking about is behavior.  Yes, 2023 real estate is definitely just plain weird.
An Overview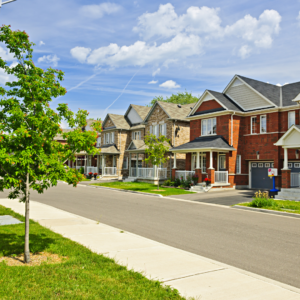 Last Spring there was a mixed sense of hope in the air as COVID fears started to subside and the world seemed to open back up.  Real Estate seemed to be back in business with homeowners getting their homes prepped for the market, buyers filing their taxes, and getting pre-qualified for financing.  It seemed like business as usual, but then we all know about May and things shifted fast.  Homes that typically sold in less than 30 days were sitting months on the market with zero to no offers and price drops became expected.  Pricing a home seemed impossible and many buyers watched their rates go up before they could even put an offer on a home crushing the dreams of homeownership for some.
Sellers began to cancel their listings and hope for a more stable market.  Investors and home flippers quickly sold and pulled out of looking for more properties for their portfolio.  First-time home buyers didn't know what to think and many just accepted that it was bad timing to purchase a home.  As the market continued to shift along with the rise and fall of interest rates buyers and sellers continued to wait on the sidelines unless they HAD to buy or NEEDED to sell.  By the end of the year, it felt like real estate came to a complete halt and fewer existing homes went on the market.  The builders wanting to offload their growing inventory started offering insane incentives.  Buyers still brave enough to enter the market snapped up deals left and right from builders and negotiated with homeowners getting deals that were unheard of in the Valley for the past several years.
2022 was a year of change, shifts, and a bit of a rollercoaster, but it didn't feel weird.  Then 2023 appeared.
The Year Began Slow
January is typically a slow month in real estate in general.  The holidays are just finishing, kids and families are getting back to routines, and buying or selling a home is put off until the holiday decor starts to come down.  This year was no different, but there were mixed emotions out there.  Buyers who had waited out 2022 were ready to embrace 2023 and enter the market no matter what.  Sellers who had planned to sell the previous year, but had canceled their listing hoping for more stability started prepping their homes to sell.  Sounds normal, but there was a lot of hesitation behind those buyers and sellers it seemed, more than in the past.  The desire was there, but fear was stronger and it seemed to impact overall market behavior.  SO.MUCH.UNCERTAINTY.  This is why as we enter Spring we are seeing far fewer homes go on the market than in past years, as Sellers get cold feet.
Misinformation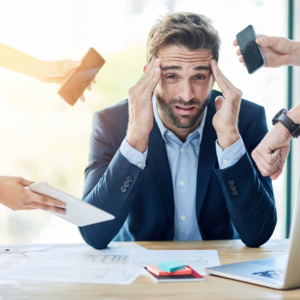 One of the main contributors to all the "weirdness" can be attributed to the media.  The news articles coming out seem completely out of line with reality and are creating fear of real estate.  Take a few examples of recent headlines to understand what I mean:
On February 11, 2023, the Idaho Statesman wrote the following article: Boise home prices drop, and options expand as the market cools  This type of headline pushes Buyers into thinking home prices will still drop, and maybe they should wait.  At the same time, this headline came out the same time  I wrote my Market Facts Trends for March and the data was showing that home pricing was actually starting to show signs of stabilizing, not dropping.
Then on March 15, 2023, The Idaho Statesman wrote an article with the headline:  Homes in Boise stay on the market longer; prices steady.  Here one month later this article gave Sellers hope that the declining prices have possibly come to an end and that we are entering a more stable market.
Then BAM, 7 days later the Statesman published this article:  House prices declining in Boise, but still above the U.S. median.   This is just wrong.  Home prices actually did not go down compared to the month prior and you can see this in my April report showing what transpired in March in Ada and Canyon County Real Estate.
So, which is it?  Are prices dropping?  Are home prices stabilizing? Or are we heading for a crash?  Buyers and Sellers reading these headlines are confused because the media is confusing them.  So many articles have been printed since the start of the year stating the real estate market is crashing, then the same day another reputable source is saying home prices are stabilizing.  No wonder people are confused, getting cold feet, and displaying unusual behavior while dabbling in real estate.
Everyone Is a Real Estate Expert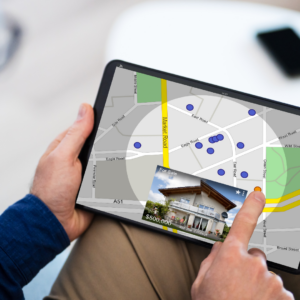 Finally, we are seeing more and more buyers and sellers emerge, armed with media headlines, hours spent searching Zillow, and the advice of everyone they know, I call them the "Zillowites".  The Zillowites, believing they are experts in real estate tend to lack trust in real estate professionals in general.
Knowledge when dealing with real estate is important, but as we just discussed there is a lot of information out there and not all of it is correct.  In many cases, the self-declared real estate professionals, Zillowites are harming themselves and potentially making decisions that may be quite costly.  For example, there are more first-time home buyers turning to online lenders to get pre-approvals rather than working with a trusted local lender, enticed by what sounds like lower rates. With higher interest rates it's normal to shop around, but online lenders often have hidden fees and costs that buyers may only find out about at the closing table and in the end may be paying more for their loan than originally understood.
Take for example two well-known digital mortgage lenders, Quicken and Rocket Mortgage (owned by the same company).  It seems quick and easy, however, you might pay a bit more for that convenience when compared to other lenders. Quicken and Rocket's interest rates tend to be higher than the industry average.  Additionally, if a borrower has dings on their credit, or is self-employed, you may easily get a pre-qualification letter from one of these lenders, but when it comes time to fund the loan borrowers may find themselves unable to get financing and lose the house they were planning to purchase.
Another trend among first-time home buyers is to shop alone.  With so many real estate reality shows, along with the ability to tour homes online and open houses, inexperienced buyers may feel they can choose their home and just get an Agent to write the contract.  For example, I recently had a Buyer tell me they prefer not to have a real estate professional with them when they view homes because they don't want to be influenced by them.  While it is true a lot of the leg work can be done now online there is still a lot that goes into a real estate transaction that a buyer is most likely not aware of.  For example, a Buyer may like the home online, but they may not realize the home is overpriced, will most likely not pass an appraisal or their loan type won't qualify for this property.  A buyer also isn't privy to what comparable homes in the area are selling for, what is going on behind the walls that may be disclosed in the Agent Notes on the MLS, or the Seller's motivation to sell.  These key facts can greatly affect the price a Seller is willing to take or what a Buyer should offer.
I've been witnessing buyer after buyer waiting out the market or looking for that unicorn property that is selling for far less than market value believing they are the next Chip and Joanna and will flip their own house.  The reality is, the market is stabilizing as far as price.  Boise and the surrounding area are still considered desirable and affordable for those moving here from neighboring states.  There is only a 1.5-month supply of inventory which is very low and as more buyers enter the market, looking for the most "affordable" homes or homes priced under the median price we will see more and more bidding wars and multiple offer situations.
I just wrote an offer for a client on a home in Nampa this past weekend and it was priced about $15K under the median price of that neighborhood.  They received 11 offers substantially over the median price.  Yes, bidding wars are still happening, homes under $400K are typically all getting multiple offers, and buyers who wait, believing headlines that pricing will go down will soon be priced out of the market.
There are the Sellers who have already priced their homes based on Zestimates and what their neighbor's home down the street sold for, not realizing that many of those homes sold prices are not disclosed in Idaho and don't account for concessions offered to buyers.   I recently took over a listing that was a For Sale By Owner.  They had it on the market for 38 days with no showings.  They priced their home based on a Zestimate and what they saw as comparable homes in their city.  As I started my research on the home I realized that they had the wrong square footage of the home noted and were off by nearly 400 sqft.  They noted certain items as working when in fact they were inoperable or didn't exist and their price was about $100K over market value for their neighborhood.  I listed it with the correct information and a much-improved price and we had over 50 showings the first week on the market.
A Reliable Source
As a real estate expert, I have had my work cut out for me so far this year as I strive to assist buyers and sellers alike to look at real data and actual market facts/trends rather than what they believe they know.  Unlike most buyers or sellers that may be involved in one real estate transaction every 5-10 years  I do multiple transactions every month.  Real estate is my full-time job and I love it which is why I pour over the actual data and trends weekly to really understand what is happening in our market.  Even though real estate in 2023 is weird  I still love it and embrace the opportunity to learn new ways to help buyers and sellers reach their goal of either selling a home and moving on or embarking on becoming homeowners.
I recently helped two first-time home buyers get incredible deals on new construction while the incentives were still being offered.  They got the incentives and actually quite a bit more off the sales price.  Then I just helped a lovely family who had been dreaming of owning a home for years find a home within their budget.  When I met them they told me they were going to wait another year until interest rates came down, but after a little convincing, they went and saw a trusted local lender and got pre-approved for an IHFA loan and an FHA loan.  They got an incredible rate in the 5% range, plus the seller (who was quite motivated to sell) gave them money to buy down their rate and towards their closing costs.  Since their closing in February, I have not seen another home go on the market that they could afford.  They purchased a home before they were priced out of the market.
My last listing sold over the asking price in less than a week with multiple offers to choose from.  The owner had a different idea on price originally, but he trusted the data I showed him and let me stage his home which meant packing up most of his personal items and storing them in the garage.  We had over 25 people through the first day on the market and ended up with the price he originally wanted.  Not bad for a market that tended to be more in favor of buyers at that time.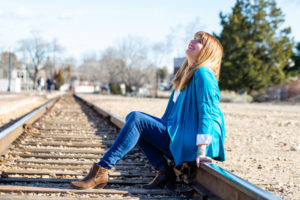 If you are considering buying or selling a home  I offer a free, no-obligation consultation and will leave you with the market trends for your area. In the meantime, make sure to follow me,  Jennifer Louis, Boise Metro Real Estate Expert, and local relocation guide on Instagram, Facebook, or my blog for fun facts about Boise and of course a few things real estate.  (208) 509-9122 or jennlouis@welcometoboiseandbeyond.com.