Bolder Buyers in 2023
During the home-buying frenzy during and post-COVID, many homebuyers were opting not to have a traditional home inspection, buying the home in as-is condition to make their offer more appealing in a multiple-offer situation.  Now, as the market has shifted, home buyers have become bolder and are asking for more repairs in 2023.  If you are considering selling your home, be prepared for a list of repair requests or a credit request towards repairs and plan how to respond accordingly.  Here are some things you might see on an inspection contingency response form from the buyer asking for more repairs when selling your home and what you can do to prepare now:
Safety/High-Price Items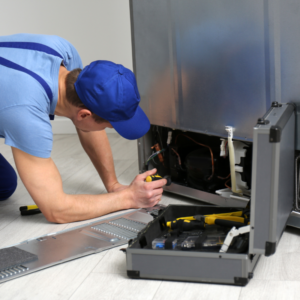 These are items that could potentially cause a safety issue to the home such as faulty wiring, gas leak, roof issues, sick/dying trees close to homes or repairs that could potentially cost over $1000 to repair such as HVAC, roof, plumbing, mold remediation, electrical, foundation issues and sewer line pipe cracks, etc.  Most homeowners if aware of these issues would most likely take care of any of the above issues if it was brought to their attention so it is reasonable for buyers to want these items repaired as well.  The only exception would be if a homeowner was aware of a high price item before listing and discloses it to the potential buyer and prices the home accordingly.
Honey-Do List
Home inspectors typically have a 2000+ checklist of items to inspect during a home inspection.  Even if you maintain your home a home inspector WILL find things that need to be repaired.  If the repairable items don't belong in the safety/high-price item category, then they fall in the smaller repair or "honey do" list. This could range from cosmetic issues such as a window missing a screen, electrical outlets are not grounded (for older homes), paint chips, loose door handles, small leaks in showers, clogged gutters, and the list goes on.
In today's market, most sellers are willing to negotiate with buyers for the requested repairs rather than risk having to put the home back on the market.  We are starting to see more multiple-offer situations in the Bench area, however, if an issue comes up on one inspection report and the seller and buyer can't come to an agreement regarding repairs, most likely the same issue will come up with a different buyer.  In many cases, if the repairs are reasonable the seller may opt to either repair or give a credit and move on.
Pre-Inspect Before Selling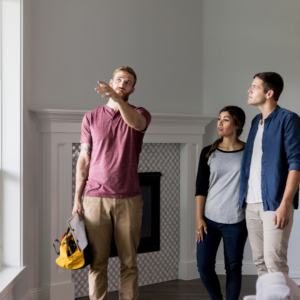 If you're considering selling and think there could be some potential safety or high-price items, you may want to have the home pre-inspected by a home inspector.  This gives you time to get those items repaired before going on the market, However, you should be aware that once you know the issues, they will need to be either repaired or disclosed to potential buyers.
If you opt not to get a pre-inspection it's still recommended for anyone selling their home to get their HVAC serviced and make sure the licensed HVAC company puts a dated sticker on the unit showing it's been serviced.  Almost 90% of the time HVAC units older than 5 years will be called out by the inspector, whether they are functioning properly or not to be checked out and serviced by a HVAC specialist.  If you do it before listing the home you can avoid the buyer asking for that repair or service. Additional things you can do yourself for example are: clean your gutters, trim branches near home, remove debris from the crawl space, and fix any minor leaks or loose fixtures, and faucets.
I typically give my clients a checklist of items to look over before listing so that there aren't too many surprises going forward.  Going through your home with a checklist of items to repair & take care of them before selling will save you time and money during the buyer's inspection window.
Another important factor to consider is if your buyers are using financing to purchase the home.  Certain loan types have stricter guidelines and require certain items to be repaired before the loan can go forward.  For example, FHA Loans in 2023 require the following items are all functioning properties:
Sanitary facilities which include functional sewage systems.
Proper heating and ventilation.
Temperature-controlled heating system.
Hot water.
Properly working electrical and plumbing and safe drinking water.
No paint chipping on the exterior and interior.
The same goes for VA Loans and appraisers for Conventional loans can at times be picky about certain high-price items like roofs or HVACS.  If you feel you have some issues in those areas repair them ahead of time, or look for cash or conventional loan buyers only.
Factor In a Credit in Your Sales Price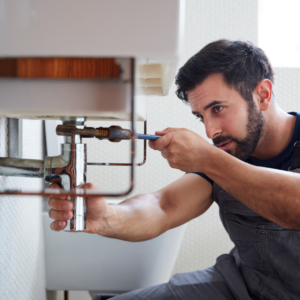 In today's market, it is almost inevitable that the buyer will ask for a repair, service, or credit during their inspection window.  As mentioned previously taking care of some of the items that may come up beforehand could save you time, money, and the headache of negotiating with a buyer in a short time window, however, expect there to be some unknowns that pop up on the inspection report, or that the buyer may ask you to cough up some dough towards closing costs.  Your agent will tell you during the listing appointment what to expect for your area and the potential costs that an inspection may bring.
If you know there could be some cost up front you may want to factor that into the sales price.  If there is the potential for many repairs then price the home lower to account for those repairs and let potential buyers know this.  Additionally, most savvy agents will know the home is priced competitively and will encourage their buyers to be more reasonable in their requests accordingly.  If you have had the home pre-inspected and took care of needed repairs up front then you can feel more assured that the inspection won't be an issue and the costs or repairs requested should be minimal.
The key is to keep your cool during the inspection window and lean on your agent to give you good guidance on how to respond to buyer requests for repairs or credits.  Once you are past the inspection window you can take a deep breath and know the main hurdle to a real estate transaction closing is finished.  The next step will be the appraisal and financing contingency if the buyer is using a conventional loan or if it's cash, you can start packing and counting down the days to closing.
Find An Agent With Negotiating Skills
As mentioned the inspection window is one of the most crucial pieces to getting your home sold.  During the buyer's inspection window emotions can run high if sellers feel buyers are asking for unreasonable repairs or credit requests.  Buyers may feel scared by the findings on the inspection report and in some cases opt to walk away rather than negotiate repairs with the seller.  It's IMPERATIVE to hire a real estate agent that knows how to guide you as a seller (and a buyer) through this process and get you to the closing table.
I have helped numerous sellers to get their homes prepared for the market and take care of items before they come up on the inspection.  I also prepare my clients for the items that will come up and help them to see which ones are reasonable, unreasonable, and negotiable.  Additionally, if some repairs are needed I have a network of very reliable, affordable, and qualified contractors to get the repairs done in a timely fashion.  Not all agents have this network so it's important to find one who does.
Here's an actual example of what a skilled agent can provide you with if a major repair request comes up.  A couple of years ago I helped a lovely, elderly couple sell their home of 35 years.  We went through the home thoroughly, but they did not have it pre-inspected.  During the inspection, the buyer's home inspector found that a vent from the bathroom wasn't vented properly and was sending steam into the attic for some time which led to extensive mold in the attic.  The inspector also called out that the electrical system wasn't grounded and had two prong outlets (which is still to code for homes built during this period).  The Buyer's Agent brought in a mold specialist and they quoted over $13,000 for the mold remediation.  The buyer also wanted the electrical system upgraded throughout the 1600sqft house which would have entailed tearing out drywall, patching, painting, and the works, the estimated cost would be $22,000.
I brought in my own mold specialist who is a licensed and certified mold remediation specialist, but doesn't charge for services not needed.  Additionally, he offers a guarantee and he quoted $7000 for the same remediation job.  I went back to one of my previous offers and signed them as a backup offer.  The current buyer wouldn't budge on the electrical because his agent didn't explain that for a mid-century home, it was acceptable to have two-prong outlets.  The buyer backed out, the new buyer immediately went under contract.  My clients remediated the mold, provided the guarantee to the new buyer and we closed even earlier than planned with buyer 1.  I saved my clients $6,000 and the potential issue with the electrical and got their home sold.  They had to remediate the mold either way because that is considered a safety issue, but the electrical wasn't an actual issue, just a nice upgrade the buyer was after.  The new buyer and his agent understood this and everyone arrived at the closing table happy.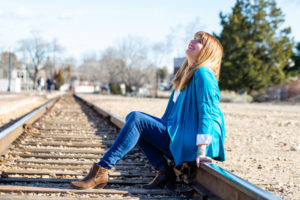 If you are considering buying or selling a home  I offer a free, no-obligation consultation and will help you know the best way to prepare your home for the market.  In the meantime, make sure to follow me,  Jennifer Louis, Boise Metro Real Estate Expert, and local relocation guide on Instagram, Facebook, or my blog for fun facts about Boise and of course a few things real estate.  (208) 509-9122 or jennlouis@welcometoboiseandbeyond.com.