Updated: Jan 13, 2021
We've all heard about the low inventory of homes for sale and the sad stories of home buyers being outbid on a home by a cash buyer or an over asking price offer. Then there's the story of finding the perfect house online, but it's gone before anyone has the chance to see it. While those stories are true it's not the whole picture. Let's compare the myths with actual facts of buying a home in Boise in this market.
Myth: Only Cash Offers Are Being Accepted.
We have indeed seen an increase in all-cash offers over the past year mostly due to the influx of out of state buyers cashing out on their homes in higher priced markets, however, it may be surprising to note however that the majority of homes being sold are being sold to those who are financing through a lender.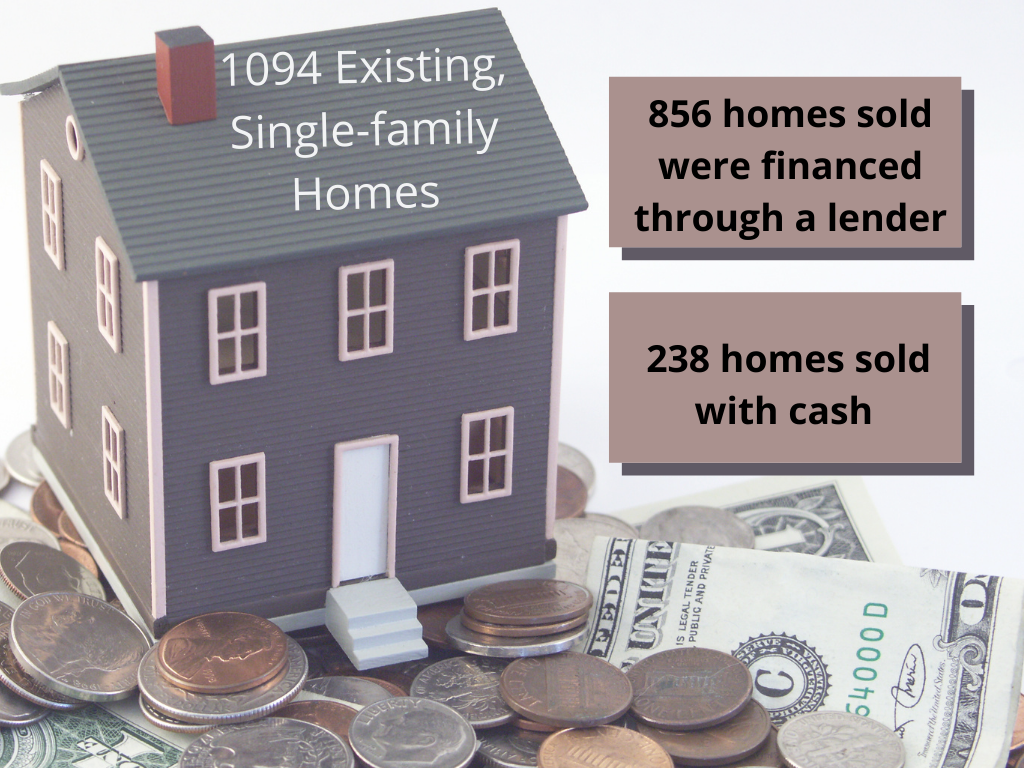 There were 1094 existing, single-family home sales from October-December 2020 in Boise, and out of those only 238 were cash sales. This means that nearly 80% of homes that were purchased last quarter came from home buyers that needed financing. This is good news for the majority of buyers out there requiring traditional financing to purchase their next home.
However, even with a strong financing offer, it's important to understand why a cash offer could be appealing to the home seller and how to make your offer stand out if competing against one.
CASH: A cash sale reduces risk. With a cash offer, there is no chance of the loan not going through.
FINANCING:Offer a personal letter with your offer reassuring the seller of your employmentand the certainty of your loan. Also, put down a strong earnest money deposit (over 1% of the price) showing you are willing to put some skin in the game.
CASH: A lender-required appraisal is not needed. In this market, an appraiser may not have enough sold homes to use to compare and may appraise the home value under the agreed upon price. This can risk the loan and possibly force the seller to have to reduce the price to get the home sold.
FINANCING: Waive the difference in price should the appraisal come in lower than the sales price. The lender will only loan up to what the appraisal came in at, so the buyer should have funds set aside for any difference or have other options worked out with the lender to ensure financing if this happens. This will put the seller's minds at ease that the home will sell at the agreed-upon price and on time even with a low appraisal.
CASH: Quick closing time. The other reason cash is so appealing is that with no loan approval process a home can close very quickly, even under a week.
FINANCING:Choose a local Idaho lender that can close quickly if needed. Make sure to get as much paperwork into your lender as possible to get your loan process started before you put an offer on a home. One of the biggest hangups for lenders is waiting for the buyers to submit needed paperwork required by loan underwriters.
Myth: All Homes Sell Over Price.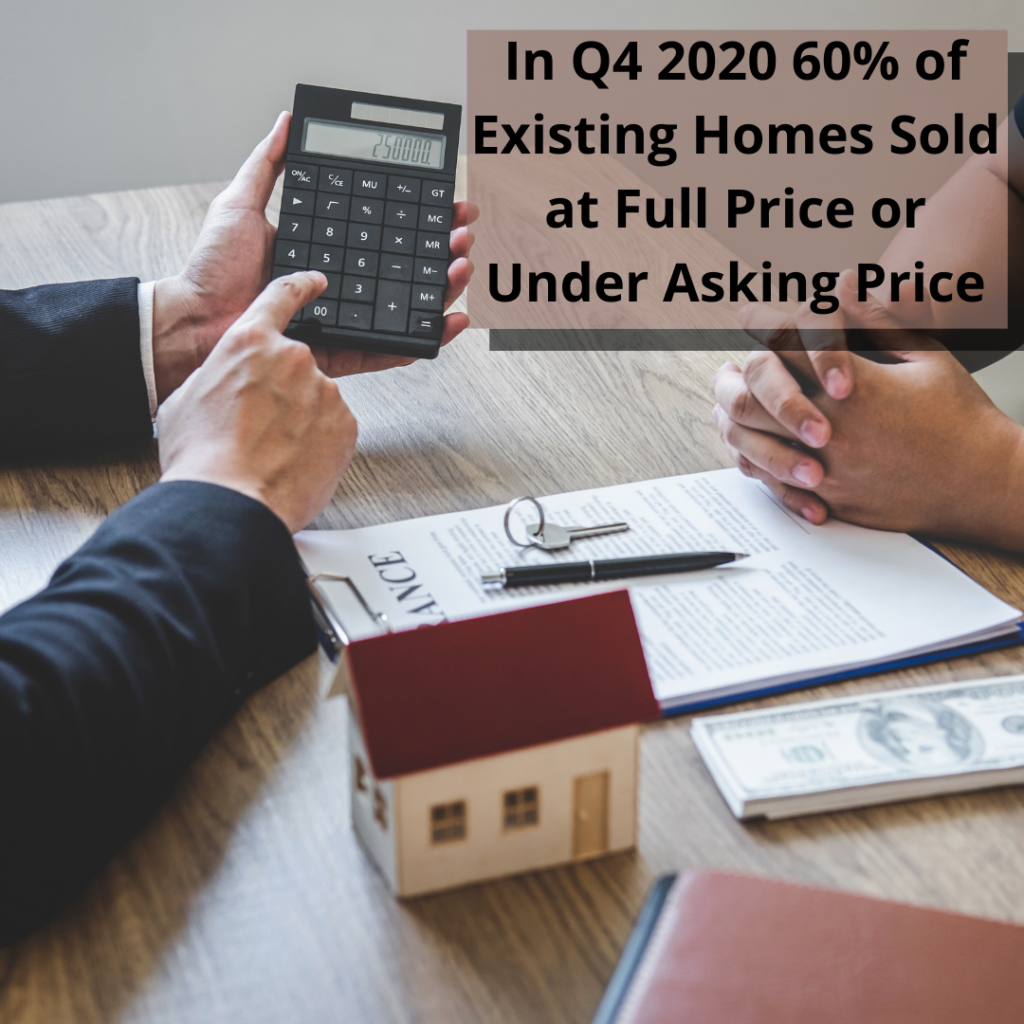 Although home prices have continued to rise in Boise over the past several years, you may be surprised that the majority of homes for sale are not selling for over the asking price. If we look at the 1,094 existing, single-family home sales in Q4 of 2020 we see that over 600 of those homes sold at full or under asking price. Although price is important it isn't the only factor. Here's how to make your offer stand out if you are only able to offer full-price:
Know what the seller wants. Are there any other terms, other than price, that could make your offer stand out? This is why hiring the right real estate agent is so important when buying a home in this market. A good agent will have done their homework and know what the seller is looking for in an offer. Sellers may appreciate renting back the home, a quick close, or maybe a longer closing period. There are many different terms, besides price that can make one offer more appealing over another.
Myth: Buyers Are Waiving Inspections.
The inspection contingency allows the buyer to conduct a more in-depth inspection of the house, typically by hiring a licensed home inspector to discover if there are any costly repairs or areas for concern on the home. The fact is in the past six months we are seeing an increase in buyers waiving their inspection, but it's not the majority. Should a buyer waive the inspection to make their offer stand out?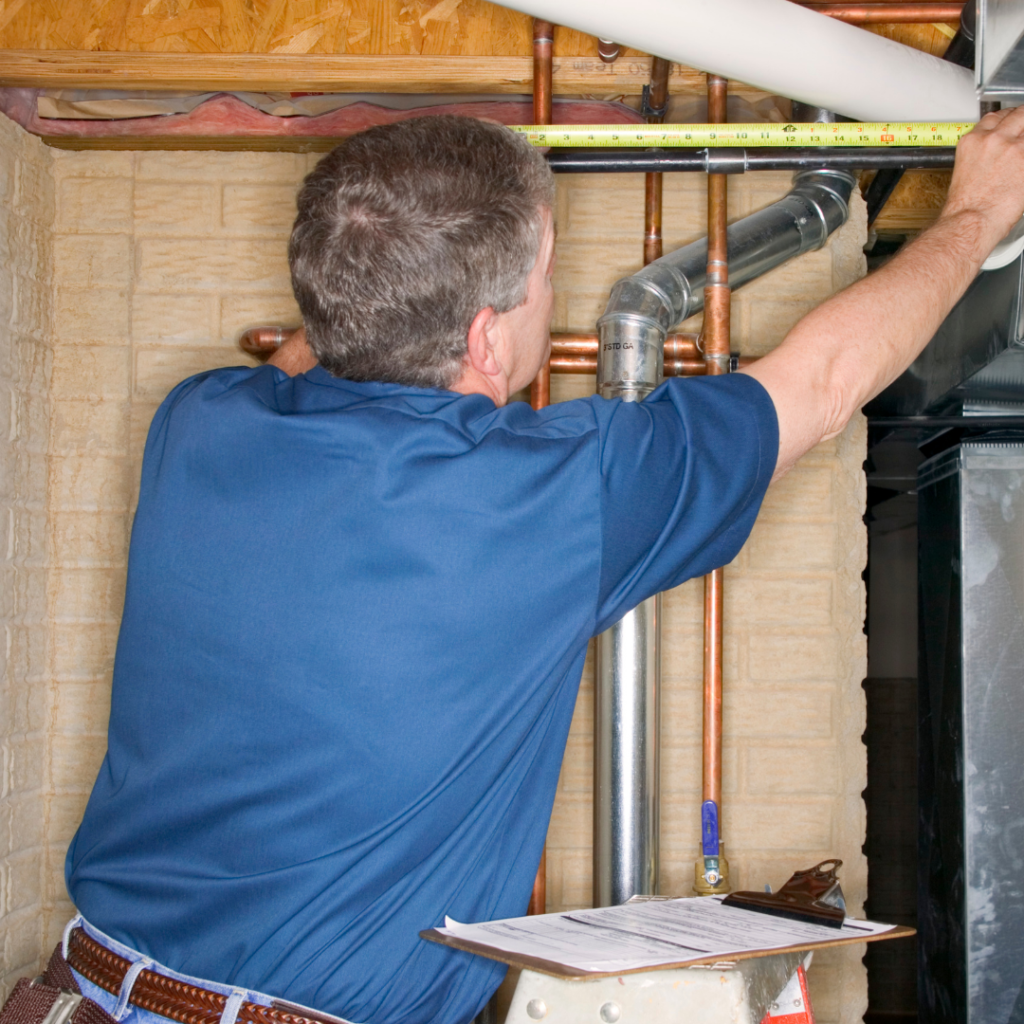 Although this can be a way to get an offer accepted, it can open a buyer up to a lot of risks should there be major repairs or damaged items on the home that were not disclosed or known about by the seller. Most real estate agents will not recommend their clients waive this important protection, but there are some exceptions. For example, if the buyer is or has a friend/family member with the knowledge to inspect the home before putting an offer in. If the buyer feels comfortable with the assessment then waiving the inspection, if there are multiple offers, could be a good bargaining tool. Another option is to hire an inspector to quickly inspect the home for any major items before writing an offer. This can be more of a challenge as inspectors are typically booked out by several days and the cost can range from $150-$300+ for an inspector.
Either way, it's important to decide how you will handle the inspection contingency before putting an offer on a home. This is something you and your real estate agent should discuss in-depth before starting the home buying process.
Myth: Homes Sell In One Day.
While some homes sell the first day on the market, the majority of homes stick around long enough for most serious buyers to get a look. The median days on market for existing, single-family homes in Boise during Q4 of 2020 was four days. Four days is still not a lot of time, but it gives most home buyers a chance to take a good look at the home.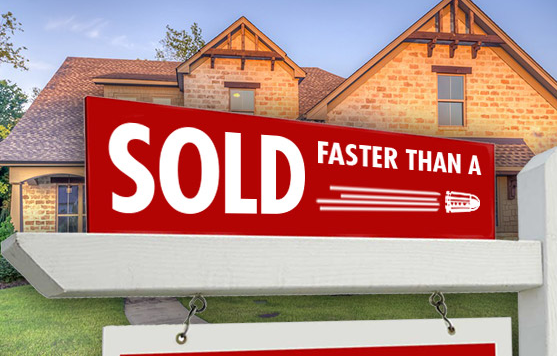 In this market, it's essential for buyers to be proactive in their search and have time set aside to look at homes as they come on the market. The majority of homes go for sale Wednesday through Friday in this area. To ensure an in-person visit make sure to talk with your employer about having the flexibility to go see a home last-minute when it hits the market. Try to visit the home during the day, rather than waiting till the end of the day when it's harder to see the home due to light or risking not having enough time to get an offer in should there be other offers on the table. If you are coming from out of state plan on taking 4-5 days up to two weeks to visit homes as they come available and make sure your agent has alerts set up to be notified as homes hit the market that meets your criteria.
It's important to remember that every seller and buyer are unique and there are many methods of getting an offer accepted when there are multiple offers. Buying a home in the Boise area can be a challenge, but geared with the facts, preparation and a real estate agent that has proven experience in this market can make all the difference.
Set up a free buyers consultation to learn how you can successfully navigate the challenges of buying a home in Boise and the surrounding area.
Jennifer Louis, Boise Real Estate Expert
Phone: (208) 509-9122 jennlouis@welcometoboiseandbeyond.com