Many in the Boise area have joined the ranks of those working from home. Without a traditional home office, it can be challenging to tune out the distractions of others at home, daily chores, and household needs. Establishing a go-to work zone will help you regain that focus. Here are some fantastic ideas to convert unused space into a perfect workplace:
The Closet
If you happen to have an extra closet this can be fantastic, tucked away space for an office. Consider clearing out space and installing shelving and a small desk. Remove the doors for more space while you work, or keep them on and close the "office" when you're finished for the day. These small home office ideas can also work with an armoire or TV Cabinet.
Under the Stairs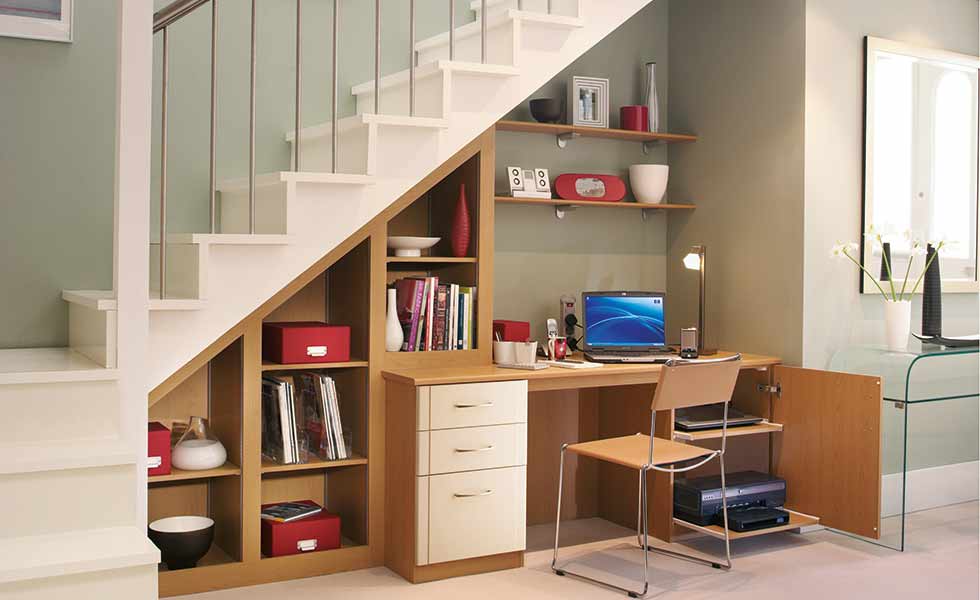 Many Boise homes from the turn of the century and mid-century era have stairs leading to a second level or a basement. Unless the space under the stairs is necessary for the structure of the home this space can often be opened up and provide a great cozy spot for an office. Make sure to install an electrical outlet and consider light fixtures. Maximize productivity by installing shelving and storage bins in the vertical space.
The Entryway
If you happen to have a large entryway into your home this can be a great workspace that is rarely used other than for the occasional visitor or Amazon deliveries. Hang a large mirror to make space feel less narrow and find a desk that blends with the rest of the decor or that can be folded up after work.
The Garage
If you are fortunate to have a large garage or one that you mostly use for storage why not set up space in it for an office? Remove old shelving or rearrange the space to give you a flexible workspace. Make sure to have it insulated and get electricity run to your work area to keep you working all year round. Ask me if converting a garage to sqft adds value to your home.
The Storage Shed
If you don't have one already consider installing a garden shed in your yard if you have space. Make sure to get a window installed for natural light, electrical and get it insulated to keep you warm or cool depending on the time of year. This out of the house space can give you the privacy and quiet desired and keep the commute to a minimum. This is a great alternative for a small home office space when multiple family members need a home office. Here's a fantastic, affordable local Idaho custom garden shed company.
The Laundry Room
Both small and large laundry rooms can be a great area to create a workspace. Transform a folding table into a desk during work hours and install shelving and storage bins to maximize the space. Consider changing out older, bulky machines for stackables to create more space. Dedicate a time for laundry to be done that is not during work hours to ensure a quiet, calm work area.
There are many other spaces around a home, large or small that can serve as a functional, comfortable workspace. The key is to find a spot that flows with the layout of the home but provides a dedicated spot to keep your work in one area.
One of my favorite things in taking buyers to visit homes is offering suggestions of ways to use the space to meet their needs. Whether it be an art room, home office, pantry, playroom, etc. there are so many ways to create new space even in an older home.
Stay up to date on the Boise area real estate trends and sign up to find great homes as they hit the market and those that will be arriving shortly.
Jennifer Louis, Boise Area Real Estate Expert is a relocation specialist for Boise and the Treasure Valley. Helping hundreds succeed in finding their perfect home while simultaneously assisting homeowners to prepare and sell their homes.