Is It Better to Rent or Buy in 2023?
Boise's home prices have gone up substantially over the past several years, but the same can be said for the going rental rate in Boise and the surrounding Treasure Valley.  With mortgage interest rates higher than they have been in years many renters have shied away from the idea of purchasing a home, feeling it is out of reach, but is it?  There are advantages to renting and buying depending on each individual/family's circumstances.  This article is to demonstrate the facts of what renting in Boise looks like in 2023 and the years to come vs what buying in the present market could mean.  Let's take a realistic look at renting vs buying in Boise in 2023.
Boise's Rental Market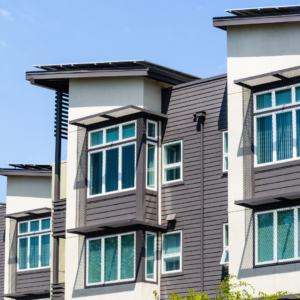 There are a number of reasons an individual or a family decides to rent a home or apartment.  Some, are only in Boise temporarily and need housing for only a year or two.  It could be they are still in College and don't have any credit built up or funds needed to purchase a home and renting is a more realistic option.  It could also be they just moved here from out of State and want to get a better feel for the area before committing to buying a home.  There are also those that believe that buying a home is just not possible after watching home prices go up year after year in and around Boise.  Whatever the reason renters all face the same struggle when looking for a home or apartment to rent in Boise, low inventory.  This means there are actually fewer places to rent than renters seeking a place to call home.  The supply vs demand has driven up the prices in Boise and the surrounding Treasure Valley over the past few years making renting more challenging than in the past.
According to Zillow the average price of a rental in Boise is $1850/month.  A single-family home in Boise with a yard and 3 bedrooms/2 baths are renting anywhere from $2,000-$4,000/month depending on size and location.  There are over 1/3 of the rentals in Boise are priced at $2100/month or higher.  In Idaho, according to Zillow rents in Idaho have increased by over 40%  in the past three years. That ranks Idaho fourth in the nation for the biggest increase in that span, and this includes the slight decrease in rent we saw at the start of 2023.
If you take the average cost of rent, $1850 X 12, renters can expect to pay over $22,000/annually.  If a renter can afford to rent in Boise the next step is to find a place to rent and that has become even more challenging.  The most sought-after rentals tend to be single-family homes with yards, but they are not only priced at a premium, but they go quickly, so renters may have to fill out multiple rental applications before finally getting a lease.  The other challenge faced by renters in Boise over the past few years is having located a single-family home to rent and finding out that the owner is planning to sell the property.  This can mean the lease won't be renewed by the new owners or if it is it could have new terms or a higher monthly rent when the new owners take over and negotiate the terms of a lease renewal.
U.S. renters will continue to face challenges from limited supply and excess demand in the coming year that will keep upward pressure on rent growth. At a national level, we forecast rent growth of 6.3% in the next 12 months, somewhat ahead of home price growth and historical rent trends according to Realtor.com's annual housing forecast for 2023.
Buying a Home in Boise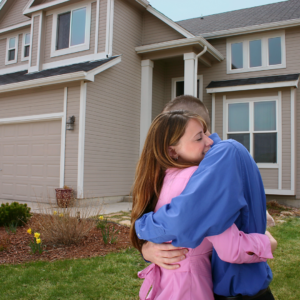 For those looking to make a Boise home on a more permanent basis, buying is a more popular option, but there are challenges as well.  First, home prices have gone up substantially over the past five years in the Treasure Valley, and with higher interest rates we are now seeing some potential buyers priced out of the market. The median price of a home in Ada County is around $490,000, coupled with interest rates hovering around 7% many have backed away from buying a home and are waiting until rates come back down.  There are also those who would like to buy, but don't have high enough credit or long enough employment history to qualify for a loan on a home.
With that said, those who are able to purchase a home, even with the higher rates are almost always better off than renting.  The monthly payment may be slightly higher compared to renting, but home prices are also increasing making the home more valuable.  Instead of spending over $22,000/annually that a renter will never see again, a homeowner may be spending $30,000, but with a return on their investment.  According to a recent article from Realtor.com home prices are growing at an average of 5.4% annually. That's about $25,000 worth of equity annually.
The median price may be close to $500K, but in Boise you can still find homes under $400,000 with 3 bedrooms and 2 baths.  If you are willing to take one bathroom and maybe give up the garage you can find even better deals.  Click here for some of the great deals in Boise that make buying a home affordable.  If you go to Canyon County such as Nampa or Caldwell the prices go down lower.  I just recently helped two families get into homes under $350K.  Take a look for yourself at what is available in Canyon County.   Buyers should also remember that your first house doesn't mean your forever home.  Buying a home, making improvements, and then reselling a few years later is a great way to get the $$$ to buy the home you really want.  
It's also important to mention the tax advantages that come with owning a home in Boise, Idaho.  Homeowners can take advantage of mortgage interest deductions from the Federal Government which can significantly reduce an individual's income tax liability. This can potentially save a homeowner thousands of dollars annually.
The Bottom-Line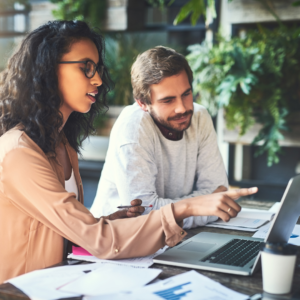 The Bottom-line is, it really depends on a person's short and long-term goals before deciding to rent vs buy a home.  For many, in the short-term renting may make more sense for the reasons mentioned earlier in this article, but in the long-term buying a home in Boise in most cases makes more financial sense.
There are challenges that come with buying a home, such as qualifying for a loan, the higher monthly cost in some cases, and the costs associated with maintaining a home but owning real estate is one of the best ways to get out of debt and start saving money.  No one should buy a home that they can't afford or that would cause great financial strain, but there are so many creative ways to buy a home and make it affordable.
For example, I recently worked with two couples that are related and decided to purchase a home together.  They took what they were each paying in rent per month and combined that amount towards a monthly loan payment on a brand new home and ended up paying slightly less than they were renting combined.  The home they purchased had two levels and they converted the upstairs into a completely separate living space with its own kitchen and living room.  They share the yard, garage, and entry areas, but now both families are comfortably living in a beautiful new home.
Another example is that of a first-time home buyer that had rented for years.  They were able to qualify for an FHA loan and IHFA loans getting their interest down by over a percent.  This allowed them to increase what they could afford monthly and get them into a home.  They had almost no money for their down payment and closing costs and we negotiated with the seller to pay the majority of their closing costs.  Now they own a lovely home, with a yard and garage and are slowly building equity.  They are paying just slightly higher than what they were paying in rent, but now they know what their monthly payments are for the life of their loan.  No drastic rent increases, and they are building equity.
Start The Home Buying Process Now
Even if home buying is not immediately in your future it's important to start the process sooner than later.  The interest rates will come back down and that means that home prices will go back up.  Boise still remains a very desirable place to live and so it is key for those considering buying a home one day to start the process of getting qualified for a loan now.  Check with a local lender to find out what is needed to qualify for a home you would like to purchase.  In some cases, you can start shopping right away, but for others, it may take several months to repair credit scores, save for a down payment or pay down debt.  Many individuals and families I have represented to buy a home didn't think it was possible when we first started talking only to find out that buying a home here was within their reach.
Let's start the conversation today and help you find discover if your reality is renting or buying a home in Boise in 2023 or soon after.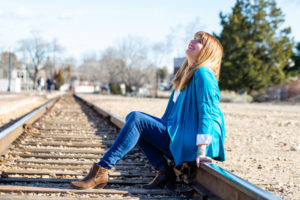 If you are considering buying or selling a home  I offer a free, no-obligation consultation and will help you start the home buying process in Boise.  In the meantime, make sure to follow me,  Jennifer Louis, Boise Metro Real Estate Expert, and local relocation guide on Instagram, Facebook, or my blog for fun facts about Boise and of course a few things real estate.  (208) 509-9122 or jennlouis@welcometoboiseandbeyond.com.