When it comes to buying or selling your home, the choice between working with a real estate team or an independent/single agent is a significant decision. Each option offers its unique strengths, but many clients have discovered the exceptional benefits of choosing an independent agent. In this post, we'll explore the differences between these two approaches while shining a spotlight on the many positive benefits of Independent Real Estate Agents vs. Teams
Overall Experience
Independent/Single Agent: Independent agents offer a truly personalized experience. They focus exclusively on your needs and goals, tailoring their approach to match your unique preferences. With an independent agent, you're not just a client; you're a valued partner receiving individualized attention that ensures your real estate journey aligns perfectly with your vision.
Real Estate Team: Real estate teams, while diverse in skills, may distribute their attention across multiple clients. This can lead to a more generalized approach, making it challenging to receive the same level of personalization and tailored guidance that an independent agent provides.
In-Depth Knowledge and Dedication
Independent/Single Agent: Independent agents are known for their depth of knowledge and unwavering dedication. Their years of experience have honed their skills, making them true experts in their field. With an independent agent, you can trust that your transaction is guided by an individual who is fully committed to achieving the best results for you.
Real Estate Team: Real estate teams offer a collective expertise, but this can sometimes result in a more divided dedication. Team members may split their focus across various aspects of the transaction, potentially diluting the level of specialized knowledge and commitment an independent agent can provide.
Direct and Open Communication
Independent/Single Agent: Independent agents prioritize direct, transparent, and open communication. They serve as your primary point of contact, ensuring that you receive prompt responses and clear updates at every stage of the process. This straightforward communication style fosters a stronger client-agent relationship.
Real Estate Team: Real estate teams may involve multiple layers of communication, potentially leading to delays and misunderstandings. Navigating a team's hierarchy to get answers or updates can sometimes complicate the client-agent interaction and result in less direct communication.
Personal Accountability
Independent/Single Agent: Independent agents take personal accountability for your satisfaction and success. They view your objectives as their own, working tirelessly to achieve the best possible outcome. With an independent agent, you can rest assured that your agent is fully responsible for ensuring your interests are protected and advanced.
Real Estate Team: Accountability within real estate teams can be distributed among team members, making it challenging to pinpoint individual responsibility. While team collaboration has its advantages, it can also lead to less clear-cut accountability compared to the personalized commitment of an independent agent.
Streamlined Decision-Making
Independent/Single Agent: Independent agents empower you with swift decision-making. You won't encounter delays or complications due to multiple layers of team coordination. Your agent is equipped to make decisions promptly, ensuring a smooth and efficient transaction process.
Real Estate Team: Real estate teams may require additional steps for decision-making, involving multiple team members and approvals. This can potentially slow down the process, leading to longer wait times and a less streamlined experience compared to working with an independent agent.
Local Connections and Relationships
Independent/Single Agent:  Don't be misled by the title "Independent or Single Agent" Most agents with experience are working with a network of individuals and companies that make each one of their client's transactions seamless.  For example, they often have well-established, long-lasting relationships with local service providers, from lenders to inspectors and contractors. These connections can benefit you, as your agent can connect you with trusted professionals who can expedite the transaction and ensure its success.  Your Independent Agent may also have a licensed or unlicensed real estate Assistant, or a Transaction Coordinator to assist with ensuring the legal documents are executed on time and correctly.  Also, it's imperative to mention that every Agent works under a Broker (unless they are a Broker themselves) and has direct access to the Designated Broker's input on important, key processes and issues that may come up in a transaction.
Real Estate Team: Teams also have a large network of resources to provide to their clients and may have more choices for their clients to choose from when it comes to subcontractors, but most real estate teams are loyal to the same lender, title company, and inspector due to the number of transactions they handle and in order to streamline their process.
In summary, independent agents shine in their ability to provide a highly personalized, knowledgeable, and accountable real estate experience. While real estate teams offer a collective approach, working with an independent agent often leads to a more tailored, efficient, and client-centered journey, ensuring that your specific needs and goals are met with precision and dedication.  The above-mentioned are just some of the benefits of working with an Independent Real Estate Agent vs a team. Choosing the right agent ultimately comes down to your priorities and the kind of experience you seek on your real estate journey.
Whichever path you decide to take, remember that the key to a successful real estate transaction lies in finding a qualified and trustworthy professional who understands and prioritizes your goals.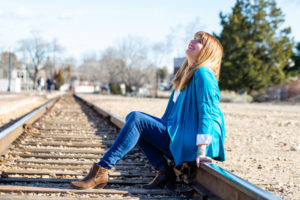 If you are considering buying or selling a home  I offer a free, no-obligation consultation and will help you start the home-buying process in Boise.  In the meantime, make sure to follow me,  Jennifer Louis, Boise Metro Real Estate Expert, and local relocation guide on Instagram, Facebook, or my blog for fun facts about Boise and of course a few things real estate.  (208) 509-9122 or jennlouis@welcometoboiseandbeyond.com.