Choosing the Right Builder and Community
Finding the perfect builder and community is your first crucial step in the exciting journey of constructing your dream home in the Treasure Valley. With over 100 active builders to choose from, this can seem like a daunting task, but it doesn't have to be. Jennifer Louis, a highly recommended realtor with expertise in relocation, is here to help.  Here is your guide of Boise Home Builders and your construction options to get started.
Exploring Home Builder Types
When embarking on the journey of building a new home, one of the fundamental decisions you'll need to make is selecting the right type of home builder to suit your preferences and needs. Here, we delve into the three primary categories of home builders, each offering a distinct approach to the art of home construction:
1. Production Builders
Production builders are renowned for their efficiency and streamlined processes. These companies specialize in constructing a range of homes based on the same set of floorplans. This repetition allows them to create consistent, high-quality homes. However, there's a trade-off. While production builders often provide a multitude of options and upgrades, these typically come at a premium. In the pursuit of efficiency, the client experience may sometimes be less personalized compared to other builder types.  There are various price ranges and community types with production builders in Boise and the surrounding Treasure Valley.  Depending on the production builder you choose you may have less participation in customizing the home.  CBH Homes is one of the largest production builders in the Valley and they offer minimal options to customize.  They became a spec home builder several years ago during the Boise Boom and removed most options that a homeowner can choose in new construction.  They still offer options for landscape and fencing in some of their communities and you can often upgrade to include their window coverings and appliances or negotiate to have these included in the contract price.
2. Semi-Custom Builders
Semi-custom builders strike a balance between the convenience of pre-designed floorplans and the flexibility to make modifications. Clients can choose from a selection of floorplans but also have the opportunity to personalize finishes and amenities to better suit their tastes and requirements. What sets semi-custom builders apart is their increased level of client interaction. They tend to be more hands-on throughout the construction process, often having superintendents on-site to oversee the project, ensuring that your vision is brought to life.  Brighton Homes is a good example of a semi-custom home that is popular with homeowners in the Treasure Valley.  They have been around for nearly 30 years and have built-in many popular subdivisions and parts of the Treasure Valley.
3. Custom Home Builders
For those seeking a truly unique and personalized home, custom home builders are the answer. They are dedicated to crafting one-of-a-kind homes tailored to the individual preferences and requirements of each client. Unlike other builder types, the price and size of the home do not determine whether a builder is considered custom. Many builders claim to offer custom services, but only a select few can genuinely be classified as custom home builders. In this category, clients typically purchase a lot, collaborate closely in designing their dream home, and then engage a builder to bring their vision to life. While custom home construction offers the highest level of personalization, it's important to note that it's often the most expensive route to homeownership.  There are many custom builders to choose from, for example, Shadow Mountain Homes which has been building luxury homes in the Boise, Idaho area for nearly 30 years.
In summary, choosing the right type of home builder is a pivotal decision in your home-building journey. Your selection will significantly influence the design, cost, and personalization of your dream home, so consider your priorities and budget carefully before making a choice.
Why Jennifer Louis is Your Key to Success
Jennifer has an extensive track record of working with numerous builders in the area. Her firsthand experiences and client feedback from those who've had homes built or purchased under construction are invaluable. She'll expertly match you with the right builder and community, ensuring you start on the right path.
If you are coming from out of state you will start with in-depth video consultations to get a feel for the area and where you may want to begin.  Based on your criteria and the initial consultation you will be sent a list of builders and homes under construction to start viewing floorplans and communities online.  She will then start registering you as her client with the builders and getting the communication started for your first tour through the community and homes.  If visiting in person is not an option Jennifer will work on your behalf providing you with detailed information to make the right home selection from afar.  This support covers everything from touring homes that align with your preferred floorplans and model homes to reviewing all contracts and composing addendums. She's skilled at negotiating terms, attending design appointments, and overseeing inspections, ensuring the builder delivers as per the contract.
Jennifer Louis is your trusted partner in making your dream home in the Treasure Valley a reality.  Contact her today to set up a free consultation to get you matched up with the right builder in the right community or area in the Boise area.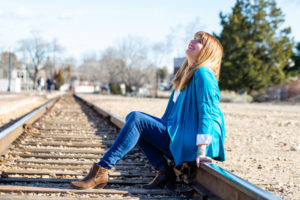 If you are considering relocating to Boise and the surrounding area and buying a home  I offer a free, no-obligation consultation and will help you start the home-buying process in Boise.  In the meantime, make sure to follow me,  Jennifer Louis, Boise Metro Real Estate Expert, and local relocation guide on Instagram, Facebook, or my blog for fun facts about Boise and of course a few things real estate.  (208) 509-9122 or jennlouis@welcometoboiseandbeyond.com.