One of the first things homeowners do when they consider selling their home is go to Realtor.com, Trulia, or  Zillow to get their Zestimate or their estimated home value in the current market.  These mega-data-based websites access public and user-submitted data and plug this information into an algorithm to compute an estimate.  There's just one problem, Idaho is a non-disclosure state.
So, what does a non-disclosure state mean?  It means that sale prices in a real estate transaction are not disclosed, recorded, or published as public records.  However, the National Association of Realtors (NAR) website states that non-disclosure states "cannot withhold sold data from Multiple Listing Service (MLS) data feeds." The restrictions on disclosing this data relate only to the public display of that information.  So, if you want to know the true sales price of a home, you will need to ask the seller directly or work with a real estate professional with access to the MLS.
How does this affect you if you are selling or buying a home?  Well, as long as you are working with a professional with access to the MLS you can find the most accurate pricing to buy or sell a home based on recent home sales in the area.  However, it can become confusing when you rely solely on online websites like Zillow to price a home.  This is why many For Sale By Owners are unsuccessful, even in our hot market, because without accurate sales comparables, their homes are typically grossly under or overpriced.
Since these online platforms count on public county records as their primary data source driving their price algorithms without the correct/up-to-date sales price their price for homes in the state of Idaho are often WAY OFF.  On Zillow.com they disclose the following regarding their price estimates, "Since we rely on public county records as our primary data source driving our Zestimate algorithms (which take comparable sales prices into account), it poses a challenge to calculate accurate Zestimates when sale prices are not available."
These real estate websites can access a sales price when it is listed on the MLS, but they can't see how much it sold for.  Take two homes that recently sold in Boise last month, one sold for $70K over the asking price, and the other sold for $30K.  Since Zillow can't access the final sales price, it uses the listing price which is substantially less than the final price, and hence is unable to come up with an accurate sales price estimate. Here's an example: I went to several online sites like Zillow and plugged in the street where I live in the Bench in Boise.  Zillow's estimated price range for almost every home on the street, including my own was incorrectly priced by $20K-$100K.   When selling a home, incorrectly pricing from the start can make a big difference in the final price.
Even Zillow acknowledges their Zestimates are limited and has a rating system for their accuracy per county.  4 stars are the Best Accuracy, 3 stars are Good Accuracy, 2 stars are Fair Accuracy and 1 star is Tax Assessor Value or Unable to Compute Zestimate Accuracy.  All counties in Idaho including, Ada, Gem, and Canyon County only had 1 star.   According to Zillow.com, a Zestimate, "is not an appraisal and it should be used as a starting point. We encourage buyers, sellers, and homeowners to supplement the Zestimate with other research such as visiting the home, getting a professional appraisal of the home, or requesting a comparative market analysis (CMA) from a real estate agent."
Does the lack of accuracy for Idaho on Realtor.com, Trulia, or  Zillow.com mean it's no longer a good source when considering selling a property?  No, there is still a lot of good information that can be found on these websites, and their platforms are often easy to use and enjoyable to look at, but even Zillow acknowledges that even with their most accurate Zestimates it does not substitute working with a trained professional to find the true value of your home in the current market.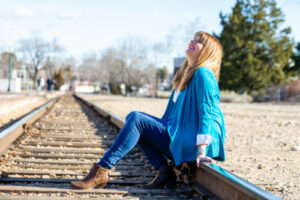 Contact Jennifer Louis, Top Producing Real Estate Agent for Boise and the surrounding Treasure Valley.  Specializing in relocation, first-time home buyers, and 5-star reviewed listing agents.  Set up a no-obligation consultation in-person or via Zoom to better understand the local real estate market in Southern Idaho, and the best way to buy or sell a home in the Valley.