Only a few decades ago, many would have struggled to imagine a world where real estate and the internet are so intertwined. Back in the pre-internet age, buyers and sellers alike were limited to adverts in local newspapers or advertorial posters in real estate offices.  Today, the internet has created a much more efficient process to not only find a property but to sell one as well. However, as the online presence has grown so have the various options to buy and sell real estate.  Here is a look at the pros and cons of using online real estate services available in Boise compared to traditional services.
iBuyers
This is a real estate company that uses technology to buy and resell the property.  iBuyers have gained popularity as they can eliminate some of the hassles of selling a home on the market, and offer a guaranteed sale since no mortgage is involved.  However, what a seller may make up for in convenience often comes with a higher price tag.  An example of iBuyers would be Zillow, Opendoor, and Offerpad, however not all iBuyers are present in Idaho.  In 2021 Opendoor arrived in the Boise market.  The fees are similar to that of a real estate agent, and often higher, however, the process is handled completely online, without a physical agent.  iBuyers claim to buy at "market value" but since the homes are not listed on the MLS they don't bring multiple offers, and typically sell substantially lower than homes sold on the MLS.
It makes sense to use this service if the timing is more important than the sale price.  For example, a homeowner may have bought another home in another area and needs to quickly sell their present home to use those funds for the new purchase.  A quick sale, with no chance of the sale falling through, is essential and outweighs selling on the market to try and get the best price.  An iBuyer can offer this to most homeowners, as they inspect the home upfront and offer the price, paid in cash, with no contingencies giving the seller peace of mind.  In Idaho's hot real estate market, the majority of Real Estate Agents can also offer this service, especially if they already work with investors or cash buyers.
Flat Fee Real Estate Services
These companies charge sellers a set fee, and will typically offer some real estate services. For sellers that want to handle the sale themselves, this allows them to sell on their own and list their homes on the MLS.  However, a newer model that arrived in Idaho in 2021, Homie, claims to offer "full service" real estate services for a flat fee.  They charge $2500 fee, plus 2-3% of the sales price.  The services include a listing on MLS but with no in-person support.  Homie agents typically have less than one year of experience & work in a call center-type environment handling 10+ listings at a time.  It's not the "full service" that most traditional real estate agents provide.
Homie posts billboards around town such as, "Save thousands", however, is that truly the case?  In 2021, according to the IMLS in Ada County, 61% of the homes listed by Homie sold under the list price & took an avg 19 days to sell, 8 days longer than homes sold w/a traditional real estate agents.  Homie's listings sold an avg of 6% less than comparable homes.  So, the "thousands saved" in real estate fees instead went to the buyers, not the sellers.  Take an example:  Homie listed a Boise home in June for $650K. With their model, the savings to the seller in fees were around $20K, however, the home ended up selling for $600K or $50K less than the list price while other comparable homes in the subdivision sold for substantially more. Any savings in fees was lost in the sales price & the seller in this case lost $30K+ compared to their neighbors' homes sold utilizing traditional real estate services.  Incorrectly pricing the home, or not knowing the home's true value is costing sellers "thousands".
The most common Homie complaint is that the company overpromises and underdelivers. Homie advertises that sellers receive the same service as a traditional real estate agent, but Homie agents handle so many listings at once that they don't have the time needed to dedicate to each transaction like a traditional agent would.
Reviews are quite mixed when it comes to Homie's Services.  One of the common complaints is that Homie offers poor communication and the Seller ends up doing the work on their own, while still paying Homie's flat fee.
"Working with Homie was a nightmare! We had to do everything…we had to keep up on our own deadlines and ask her to do things an agent would be doing anyways." – Nicole R., Google Review

"We used Homie to sell our Condo.  The Agent/Team didn't like phone calls.  Email was the only way to get things done…he never followed through on anything he was asked to do or even checking in with us…We would've been better off FSBO, since essentielly that's how it worked out for us…" – B. Peterson, Google Review
The bottom line is that homeowners using these types of services need/want to sell their homes, but are looking to save on real estate fees.  Using Homie or flat fee services is really not much different from a For Sale By Owner approach, but in most cases doesn't save the homeowner as much as they anticipated.  A homeowner is better off finding an experienced real estate professional in their area and pricing the home competitively to maximize the home's value.  Additionally, most real estate agents will negotiate their fee if they are assisting the homeowner purchase a home as well.
Cash Buyer Flyers – As Is
Most likely you have received one of these flyers in the mail.  These buyers look online for homes that typically sell quickly.  They send out a mass mailing to all neighbors offering to buy the home for cash, as-is & close quickly.  The buyer typically buys sight unseen, and already has a price in mind, below market value to account for repairs & updating before reselling the home.  Most of these types of buyers offer anywhere from 10-20% under market value, but they do not charge a commission.  It is important to beware of scammers and make and be sure to know the true market value of your home before engaging with this type of buyer on your own.
In a Seller's Market, like the one we currently have in the Treasure Valley, these offers are not as advantageous to the seller as it would be to list the home on the MLS or real estate market.  In slower markets or buyer's markets, these offers may make more sense and should be kept for consideration when ready to sell.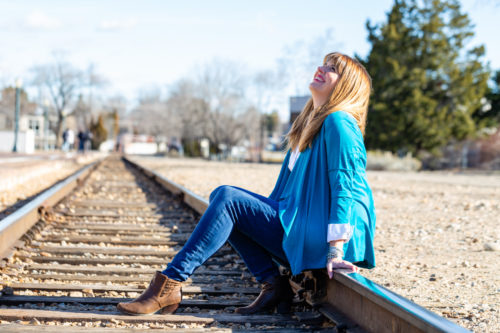 If you have questions about your home's value and how much you could net with the sale of your home please contact me for a free home value evaluation. Jennifer Louis, Real Estate Professional for the Boise Metro Area. (208) 509-9122 or jennlouis@welcometoboiseandbeyond.com