One thing home buyers may overlook when buying a home in a hot market like Boise is home touring etiquette.  When multiple buyers are looking at, and offering for the same home, sellers can be picky about whom they choose.  Making sure to have good behavior while touring homes is one way to impress upon the seller that you are a serious buyer.   Here are a few dos and donts of home touring etiquette to keep in mind during your home tour.
Using the Bathroom
The general consensus among real estate professionals is to "hold it" if possible and not use the bathroom when touring a home.  If the home is owner-occupied or tenant-occupied they may be uncomfortable with strangers using their bathroom.  If the home is vacant and clean, the seller will want it to stay that way until it's sold.
In all cases ask your agent that brought you, or if it's an open house check with the agent on site to know if using the bathroom is ok or not.  Nothing worse than using the bathroom, going to flush, and finding out the water isn't turned on, or even more common, no toilet paper. That could make for a very uncomfortable experience, and could taint the seller's opinion of you as a buyer, should you decide to make an offer.
Of course, if you gotta go, you gotta go.  If it's an emergency, let the agent know and make sure to leave the bathroom as you found it. The best way to avoid those unexpected urges when home touring is to plan ahead. Schedule into the home tour bathroom breaks in between home showings, or before going to an open house.
Opening Cupboards and Closets
It's fine to open closets, cabinets, and cupboards during a home tour, but make sure to do so in plain view of your agent.  Your real estate agent or the open house/listing agent is responsible to the seller that the home will be in safe hands during home showings and open houses.  However, with that said, seeing how the drawers open, what shelving and space are like in closets, etc. is important to know when looking at a home to know if it will work for you.  Just remember you are shopping for a closet and storage space, not a new wardrobe or dishes.
Testing the Furniture
Remember, you are looking at the house to potentially buy, not the furniture.  The general rule of thumb is to stay off the furniture.  Additionally, many homes are staged, and often that may be a cardboard box or air mattress hidden under that designer comforter or pillows.   If you are home touring with kids, make sure they understand the rules of home visits and not jump on beds, or play with other kids' toys.
If it's been a long day, and you really need to sit ask your agent if there is a place you can kick your feet up for a few minutes to rest.  Often open house agents will have brought a couple of chairs and are always happy to accommodate buyers in a need of a break.
Smile, You're on Camera
It's common these days for homes to have security cameras set up outside the home, and often inside the home.  You may be tempted to give your two cents on how the house is decorated, the choice of paint color, or maybe even the list price, but you never know who is listening or may listen to a recorded video later.  Keep any thoughts, or opinions to yourself that could affect how you negotiate during the offer period or could affect getting your offer considered.
Once outside, back at the cars is usually a safe distance to talk with your real estate agent to let them know your thoughts on the home.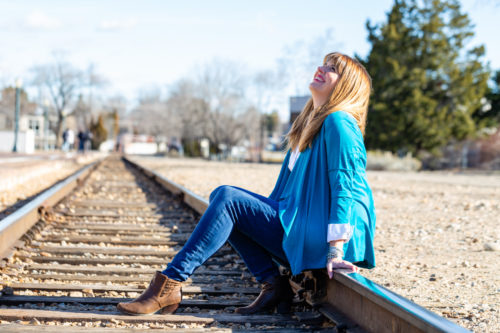 Ready to schedule your home buyer tour in the Boise Metro Area?  Give me a call, I'd love to show you around! Jennifer Louis, Real Estate Professional for the Boise Metro Area. (208) 509-9122 or jennlouis@welcometoboiseandbeyond.com