Welcome to Boise and Beyond's blog series focusing on living like a local in Idaho.  If you are one of the many who have recently relocated to Boise and the Treasure Valley here are some of the best ways to fit in and acclimate to your new home.
Fun & Funky in Boise
Boise is often known for its great outdoors and connection to nature.  It is after all nicknamed, The City of Trees, but it also has a flare for the arts and a bit of the unusual.  Here are some of the sightings around town that locals love, and those visiting may scratch their heads, curious about the backstory.  Well, scratch no more…here is a bit of insight into Boise's fun and funky side.
Traffic Box Project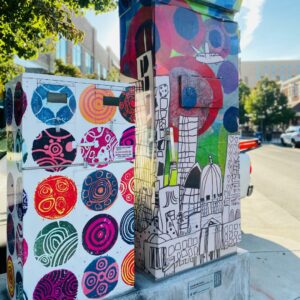 For over ten years Boise has transformed what could be boring metal traffic boxes located around the city into pieces of art.  Local artists are invited to submit their pieces of art to be selected to be wrapped around one of these boxes around town.
Boise's pioneering and transformative Traffic Box project challenges emerging artists and established professionals to "wrap" the nondescript utilitarian devices that control our streetlights. Boise City Department of Arts and History along with other organizations commissions illustrations, paintings, digitally designed images, quilts, mosaics, photographs, and even photos of sculptures to add a vibrant and unexpected twist to the street corners and intersections of the City of Boise, according to the Boise City Department of Arts and History's website.
Each wrap lasts anywhere from 5-10 years and then they are rewrapped.  As of 2022 there are just over 225 traffic boxes displaying art throughout the city.
Location:  All around the City of Boise
Gentle Breeze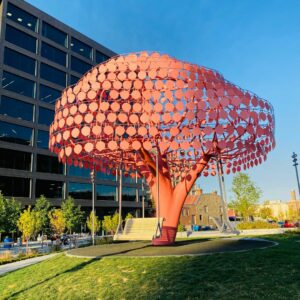 The City of Trees honors its name with the public art piece "Gentle Breeze" located Downtown in the park at 11th St. and Idaho St.
The glistening pink tree is hard to miss and includes features that make the leaves move in the breeze not to mention its adult-size swings for people young and old to enjoy.  You'll often see locals and office workers making their way over to the interactive art piece with a cup of local coffee.
According to the City of Boise's Art & History Department's Karl Le Clair, , "It presents itself as a tree on top of a hill.  Again we are looking at the same scale berm. It creates some height and a natural pedestal for the artwork to sit on. (It includes) a tree on top of the hill with swings. There are full-scale park bench swings. The tree is 23 feet high and will provide some shade in the time it takes the other trees in the park to mature."
Location: 11th St. and Idaho St., Downtown Boise
JUMP Spiral Slide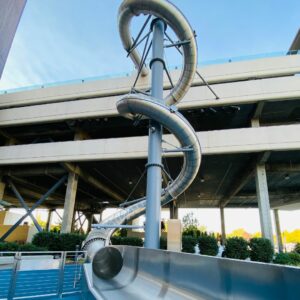 It's hard to miss the JUMP center in Downtown Boise but one of its more exciting features is its outdoor parking garage slide.  The five-story spiral chute was created for kids and adults who are kids at heart.
If you don't know about JUMP you really should.  It stands for Jack's Urban Meeting Place.  Jack is J.R. Simplot and he is responsible for Idaho is famous for its potatoes.  JUMP is an event center and meeting place and regularly hosts various events with the mission being, "a place for everyone to discover new possibilities and explore their potential."
Next to the spiral chute is the "slide zone" a slide feat in itself and was created as a team-building event.
Location:  1000 W Myrtle St, Downtown Boise
The Boise Castle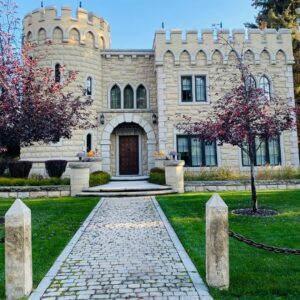 Boise's Castle Home is hard to miss when heading down Warm Springs Avenue.  However, the unique architecture isn't a historical monument, but rather a local entrepreneur's dream turned into reality.
The owner/designer said the design was inspired by French and English castles he had seen/studied over the years.  the Boise Castle broke ground in 2009 and its finishing touches were added in 2011.  It's modern architecture with a mid-evil flare.
The 5800 sqft, 5 bedroom, 5 bath home was featured on HGTV's Extreme Homes, a segment on a CBS News segment, and a piece for Discovery Channel's Daily Planet. Additionally, a hip-hop music video was supposedly filmed on one of the towers.
Location: 1700 Warm Springs Avenue in NE Boise.
Those are just a few fun and funky sites you may notice while driving around Boise.  Venture outside the City to Nampa, Kuna, Meridian, and Eagle and you will spot other unique sites that make the Treasure Valley the true treasure that it is.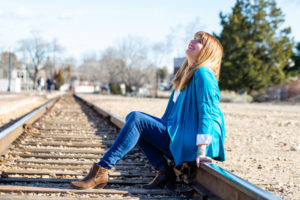 Follow Jennifer Louis, Boise Metro Real Estate Expert and local relocation guide.  (208) 509-9122 or jennlouis@welcometoboiseandbeyond.com