Selling Your Home
in Boise, Meridian, Nampa & Beyond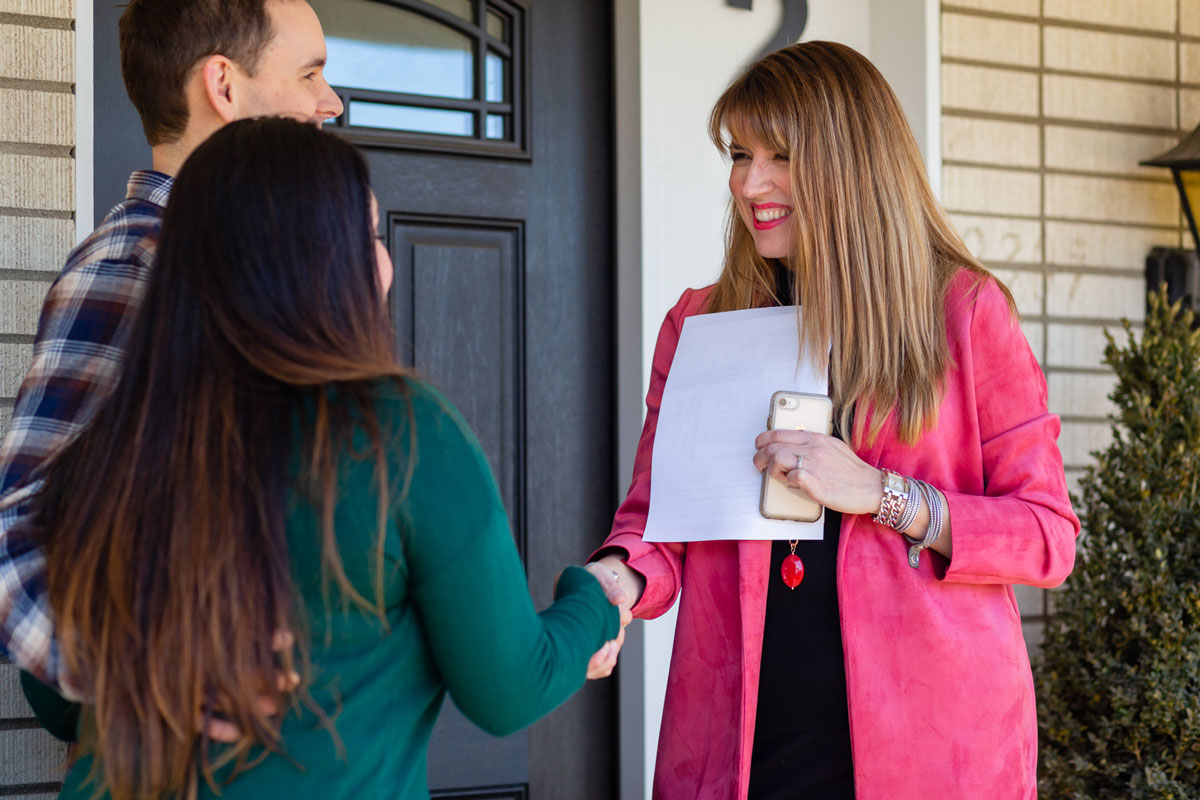 More Than a For Sale Sign
When selling, understanding the Boise real estate market and how your home compares is key. A home value consultation will provide you with three options and three home values before putting a for sale sign in your yard.
​​As-Is
Selling your home "as is" means other than removing most personal items, putting your home on the market in its current condition.
Minor Improvements
With minor updates such as fresh interior paint, basic staging and fresh landscaping you can dramatically improve the first impression leading to a higher sales price. Most homeowners can handle the recommendations on their own without necessarily hiring outside contractors.
​Flip Your House
Maximize your home's value by updating many of the features desired by buyers in your area. Obtain a key list of recommendations and outside contractors to get the work done (unless you plan to do it yourself).
Homes for sale & past Properties In Boise & Beyond
Wondering What Your Home is Worth?
Professional & Personal
"Jennifer is the most professional and personable real estate agent we have ever worked with. As our family continues relocating to the Boise area, Jennifer is the first call that we recommend they make. She knows what she is doing, and walks you through the process smoothly, without surprises. None of us would consider using anyone else."
— Dennis & Dale D. – Boise, ID
True Gem
"Jennifer is very active in the health and knowledge of our community and is a true gem. She's honest and straightforward, which is what one needs when looking to purchase a new home. I appreciate her monthly newsletters that get HAND DELIVERED to my door along with the lovely conversation. They keep me in the know with what's going on at The Bench, like recently sold homes or neighborhood watch meetings. 5 stars all the way."
— Priscila G. – Boise, ID
Guarantee Satisfaction
"Just want to say thank you, Jennifer. Jennifer Louis was our agent to find our first house for our relocation. She was extremely graceful, knowledgeable, hospitable and amazing. We were kept informed throughout our process either by text, phone call or personal visit. She was there during all process. It made it very easy for us to be able to buy our first house. I have already giving her name to many of our friends. Guarantee satisfaction for your services and needs. I personally guarantee her professional expertise. Thank you again, Jennifer."
— James & Cathy M. – Meridian, ID
Absolute Pleasure
"Jennifer is an absolute pleasure to work with! Very knowledgeable of her niche market of Real Estate here in Boise. Highly recommend."
— Jen P. – Boise, ID
Strongly Recommend
"From start to finish, Jennifer was so patient with us. We sold our home of 35 years in just a few weeks. She did a wonderful job helping us through all the steps, right up to the closing. We strongly recommend Jenn as a personal real estate agent."
— Mike & Linda C. – Boise, ID
Friendly & Warm
We recently hired Jennifer to help us sell our home. Best real estate decision we've ever made. She is so knowledgeable about the Boise Bench and provided us with the advice we needed for a quick sale. And we were able to sell our home for more than we anticipated. We found Jennifer to always be very professional and polished, yet friendly and warm. She made a stressful time much less so. We highly recommend Jennifer Louis and hope to use her services again in the future."
— Paul & Kathie B. – Boise, ID
Always Patient
"I highly recommend Jennifer. My husband and I were two blind mice when we were looking for a house in a state we knew little of, but Jennifer was always patient with us, explained everything, and answered every question we had about different areas of the city. Most importantly, she is highly professional, knowledgeable, and fought for us as clients when needed. Thank you Jennifer!!"
— Santiago & Yvonne M – Nampa, ID
Commitment With a Smile
"From my perspective as both a buyer and a seller, I've never had an agent as committed as Jennifer Louis is to making things work to everyone's satisfaction. Jennifer takes her responsibilities seriously; she goes to great lengths to assist her clients in whatever they need, and she doesn't hesitate to make inquiries, get information and ensure that her clients fully understand the implications of their choices and decisions – and she does all of this with grace and her beautiful smile! I couldn't be happier choosing Jennifer Louis as my agent to sell the house that no longer met my needs and buy the home of my dreams Thank you, Jennifer!"
— Leigh E. – Boise, ID
Goes the Distance
"We found and bought our house with Jennifer. She is kind, caring, supportive and totally goes the distance. She is really well informed about Boise and has her finger on the pulse about the bench. She has great resources and referrals. She has helped us get settled, as well. We recommend Jennifer without hesitation!"
— Steve & Robin C. – Boise, ID
She Is The BEST!
"Jennifer just helped us purchase a home in Nampa, ID. Throughout the entire process of viewing many homes, she was always very patient and helpful. I cannot imagine there is anyone better to work with than Jennifer. Over the years, we have had occasion to use multiple real estate agents, and she is head and shoulders above any others we have met. She is personable, detailed, thorough, professional, encouraging and overall lots of fun to work with. I highly recommend Jennifer to anyone that is wanting to buy or sell real estate. SHE IS THE BEST!!!!!!"
— Bob & Pat L. – Nampa, ID
Smooth Sailing
"I remember the day I first spoke to Jennifer.  We were undecided a to when to relocate to Boise from another state.  Jenn listened and gave us options as to renting or purchasing and talked about areas that she thought would fit what we were looking for.  We regularly received listings from her, this really helped make our decision.  When we found the house we thought would be perfect Jenn jumped right on it.  It was smooth sailing after that.  We couldn't be happier."
— John & Nancy P.. – Boise, ID